Headache for pension companies as delay in regulations has knock-on effect for IT
Frustration is mounting among pension providers at the government's delayed release of regulations for the simplified pensions tax regime that comes in on 6 April - known as 'A-Day'.
Frustration is mounting among pension providers at the government's delayed release of regulations for the simplified pensions tax regime that comes in on 6 April - known as 'A-Day'.

Download this free guide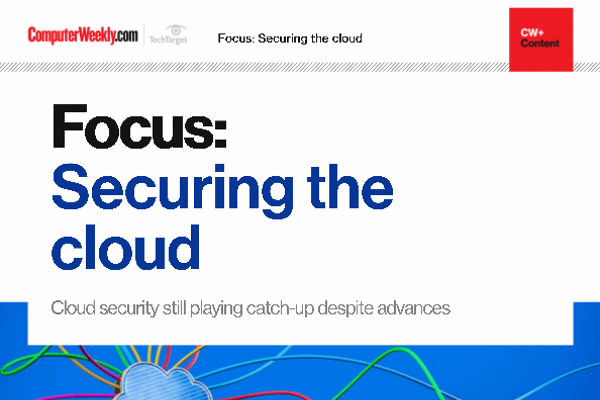 94.4% of cloud apps are not secure enough for enterprises
Access this e-guide with 6 key articles on cloud security and learn how to protect your organisation and its data on the cloud.
By submitting your personal information, you agree that TechTarget and its partners may contact you regarding relevant content, products and special offers.
You also agree that your personal information may be transferred and processed in the United States, and that you have read and agree to the Terms of Use and the Privacy Policy.
The uncertainty is forcing some firms to put other technology projects on hold, and it is pushing the industry as a whole to establish contingency plans to ensure adequate IT resourcing for dealing with new regulations as and when they arrive.
HM Revenue and Customs and the Department for Work and Pensions are both late in delivering details of 20 regulations, even though A-Day has already been put back 12 months from its original start date of 6 April 2005.
The pensions industry is also having to accommodate the delayed launch of HMRC's online reporting service for pension scheme administrators, which the Revenue's IT partner Capgemini has fallen behind on.
The government announced last November that the service would be delayed until at least October this year, creating a headache for insurers and other scheme administrators whose systems are ready, but now have to make interim filing arrangements.
Alongside the outstanding regulations, insurers are also perturbed by the chancellor Gordon Brown's decision to block the tax-free recycling of funds from one pension fund into another.
The finer details of the plan were only released in February this year, three months after Brown announced his intentions, and the Association of British Insurers has called them "complicated and unworkable" with A-Day fast approaching.
The association said that, in principle, the changes to the pension tax regime were very welcome, but it warned, "The government, through the appropriate departments and agencies, needs to get information to insurers in a timely fashion to adapt their systems.
"In the case of the some key pieces of regulation, this clearly has not happened - and there is now little more than two weeks to go."
The association said its members would all have contingency plans in place, so the likelihood of major problems arising was slim.
But it said that being forced to devise interim solutions to cover the information gap was inevitably "labour-intensive and costly", both in financial terms and in terms of the cost to a business.
"It is not something we are happy about, but we are forced to work with the system we are given," it said.
What's going on with pensions?
With the pensions tax regime about to undergo radical change, the pensions industry is already engaged with the government over the future shape of the industry.
The Turner Report, issued by the Pensions Commission last year, set out proposals for a new national pension scheme, and initially envisaged this as a public sector operation.
But the Association of British Insurers (ABI) and the National Association of Pension Funds (NAPF) have since put forward plans for how the private sector could run the scheme, leaning heavily on their existing technology.
However, Adair Turner, the man behind the Turner Report, told the ABI and NAPF in a debate earlier this month that their proposed alternative to his vision for the National Pensions Saving Scheme were too risky for consumers, despite the possible savings from using existing IT systems.
Turner said the "carousel" system proposed by the ABI, where savers are allocated a life office fund in rotation where they have not made a choice, could lead to mis-selling.
Read article: The IT challenges caused by the government's foot-dragging
Read more on IT risk management