IT upgrades play key role in next stage of automated share trading
Algorithmic trading, a form of automated trading in the equities market, is reaching the next stage of its evolution to support sophisticated trading.
Algorithmic trading, a form of automated trading in the equities market, is reaching the next stage of its evolution to support sophisticated trading. And IT directors will need to upgrade infrastructure to support the increase in business sparked by algorithmic trading.

Download this free guide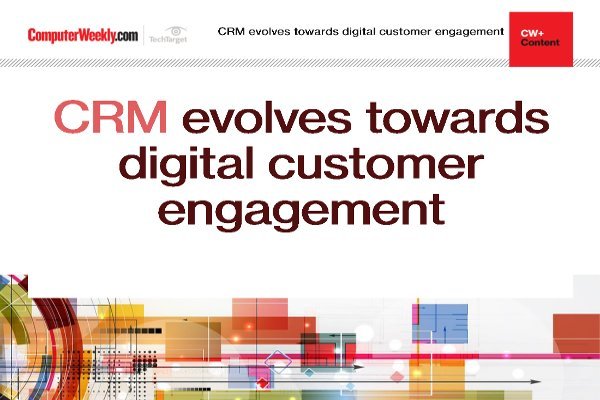 Enhancing digital customer engagement with CRM
Learn about customer relationship management has evolved towards engaging with customers through every channel, with digital at the forefront.
By submitting your personal information, you agree that TechTarget and its partners may contact you regarding relevant content, products and special offers.
You also agree that your personal information may be transferred and processed in the United States, and that you have read and agree to the Terms of Use and the Privacy Policy.
In a new report on trends in algorithmic trading, research and consulting adviser Tabb Group said the need for high-speed order processing was driving many large brokers, such as Merrill Lynch, to upgrade their IT and communications infrastructure.
As global equity traders adopt more electronic trading tools, their firms' technology infrastructure must be ready for huge increases in bandwidth and storage requirements, or risk losing out to their rivals, said Adam Sussman, report author and TABB Group senior consultant.
Algorithmic trading involves buy or sell orders of a defined quantity determined by a computer model (or algorithm) that automatically generates the timing and size of orders based on predefined market conditions.
The technique relies on researchers developing a trading strategy, which is converted into a computer algorithm by a team of IT programmers. This process previously took several months, but the emergence of software tools such as those produced by Apama enables the researchers to build the algorithms themselves using a graphical modelling tool.
Financial institute Nomura Securities last week announced it was deploying Velocity, a product from Vhayu, a provider of financial market data analytics, as part of its algorithmic trading strategy.
The software will enable Nomura to build algorithmic trading strategies that scan the entire market to uncover trading opportunities.
Akio Hori, executive director of global IT strategy at Nomura, said, "We have deployed Vhayu Velocity as an integral component of our high-frequency algorithmic trading applications." Velocity is helping Nomura to simultaneously analyse and store financial market data.
Algorithmic trading has been used in the London equities market since around 2001 but only now, with developments in straight-through processing, are markets seeing the benefits of this automated approach.
Even so, the use of algorithmic trading is concentrated in the top institutional brokers and not yet widespread, according to the London Stock Exchange (LSE).
"We estimate that their use has driven a proliferation of smaller orders and may well account for over 40% of executions," the Stock Exchange noted.
Read more on Business applications