Banks must work with customers to fight online fraud, urges FSA
The Financial Services Authority is urging high street banks to work with their online customers to fight fraud.
The Financial Services Authority is urging high street banks to work with their online customers to fight fraud.
The financial industry watchdog warned that the public's confidence in internet banking was fragile, with more than half the public feeling concerned about fraud risks.

Download this free guide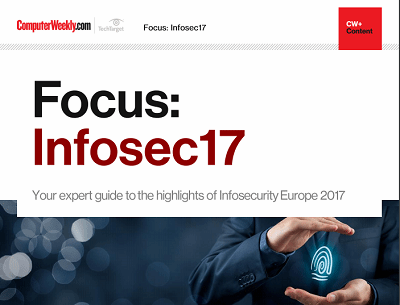 From forensic cyber to encryption: InfoSec17
Security technologist Bruce Schneier's insights and warnings around the regulation of IoT security and forensic cyber psychologist Mary Aiken's comments around the tensions between encryption and state security were the top highlights of the keynote presentations at Infosecurity Europe 2017 in London.
By submitting your personal information, you agree that TechTarget and its partners may contact you regarding relevant content, products and special offers.
You also agree that your personal information may be transferred and processed in the United States, and that you have read and agree to the Terms of Use and the Privacy Policy.
According to figures from payment association Apacs, UK banks lost £14.5m through internet fraud in the six months to June 2005 – a 300% increase on the same period in 2004.
Research by the FSA found that 5% of online banking users had no security software on their PC, citing reasons such as cost, the belief they did not need it, or that they did not understand what it was.
Among those customers that did have security software, 25% either updated it infrequently or did not know when they last updated it.
The findings will add to the pressure on banks to take action. Several banks, including Lloyds TSB, are experimenting with two-factor authentication to improve security, and Apacs has produced standards on two-factor authentication.
Other security initiatives include Barclays offering online banking customers discounted F.Secure software via the Barclays website.
Nationwide has told its online customers that any e-mail sent from the building society would include a bitmap image featuring the customer's postcode.
"If consumers were asked to foot the bill for internet banking fraud losses, our research shows they would stop using the tool," said Philip Robinson, financial crime leader at the FSA.
"To tackle the losses associated with fraud, banks should continue to drive security and this must include educating consumers on the importance of protecting themselves," he said.
Read more on IT risk management