Council installs spyware blocker on 3,000 PCs
Birmingham Council has gone to anti-spyware security company Webroot to protect 3,000 of its PCs.
Birmingham Council has gone to anti-spyware security company Webroot to protect 3,000 of its PCs.
The council is using Webroot's system for PCs in its adult education centres, public libraries and youth centres.
Spyware can include adware, which slows down machines, and also malicious software, which can be used by remote hackers to take over machines to commit fraud and spread viruses.

Download this free guide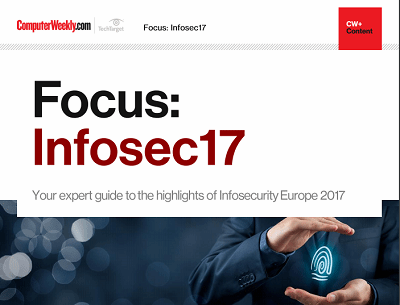 From forensic cyber to encryption: InfoSec17
Security technologist Bruce Schneier's insights and warnings around the regulation of IoT security and forensic cyber psychologist Mary Aiken's comments around the tensions between encryption and state security were the top highlights of the keynote presentations at Infosecurity Europe 2017 in London.
By submitting your personal information, you agree that TechTarget and its partners may contact you regarding relevant content, products and special offers.
You also agree that your personal information may be transferred and processed in the United States, and that you have read and agree to the Terms of Use and the Privacy Policy.
Stephen Merrell, Birmingham's IT services technical manager, said, "Spyware has become a major headache for everyone with internet access. Due to the high number of public users in sections of the council's network, we needed a solution to keep spyware to a minimum."
Merrell said Webroot Spy Sweeper Enterprise had been selected for its central management, automation of definition updates, ease of use and value for money.
He said, "We had a major spyware infestation on our public machines, but since installation we are running normally again and have experienced no further problems."
A recent survey by security software company SurfControl found that 21% of 300 enterprise PC users received no protection from their employers against spyware.
Only 54% said their PC was governed by a corporate acceptable use policy and just 34% were policed by filtering technology, which screens out unacceptable content.
Read more on IT risk management