Revenue gives EDS ultimatum
Supplier faces legal action as talks over liability for failure of tax credits reach crunch point
This Article Covers
RELATED TOPICS
Supplier faces legal action as talks over liability for failure of tax credits reach crunch point

Government lawyers and services supplier EDS are in the final stages of talks this week to avoid a High Court case in which all the arguments about the disastrous introduction of tax credits would unravel in public.

With HM Revenue &Customs under political pressure to point the finger of blame over the failed introduction of tax credits, the department has taken the unprecedented step of issuing a public ultimatum to the system's supplier, EDS. It has told the supplier to settle the dispute or go to court.

A statement issued by the department said, "Discussions with EDS and their legal advisers are ongoing. Court proceedings will begin if and when those discussions do not satisfactorily resolve the dispute."

It is far from clear which side would stand the better chance of winning any High Court case. Some past cases between government and IT suppliers have ended in out of court settlements with both sides facing legal fees of millions of pounds.

Talks so far are understood to have become mired in discussions about how much the department should formally claim in compensation from EDS.

Figures for losses ranging between 20m and 200m have been discussed so far.

In any court case the department would have to establish how much it has lost, and will lose, and to what extent EDS can be blamed entirely for the losses.

Paymaster General Dawn Primarolo has been highly critical of the computer systems. Last month the government announced that overpayments of tax credits have amounted to 1.9bn and involved nearly two million claimants. Of this about 600m of the overpayment was due to administrative and computer-related problems.

The government's losses include the costs of collecting the overpayments, uncollected sums due to officials not pressing for repayment, and sums that must be written off as irrecoverable. The government may also claim for providing cover for staff who took time off work suffering from stress during the system's introduction.

If the case reaches court the government is expected to argue that EDS was almost entirely responsible for system problems which hit the introduction of tax credits in April 2003.

EDS is expected to argue that tests on the system had to be curtailed but lawyers for the government will contend that longer testing would not necessarily have unearthed the problems with system stability and performance which arose.

They will also argue that EDS should have formally advised the department not to go live with the system.

But EDS has indicated in the past that the decision to go live was a shared responsibility.

The Treasury's Office of Government Commerce had conducted a Gateway review of the tax credits project in November 2002. It praised work on the computer system and concluded that the new tax credit project was an "exemplar of good programme management".

Non-binding arbitration proceedings which ended earlier this year failed to settle the dispute. The government's case is understood to have been that it should bear almost no responsibility for the debacle, which is disputed by EDS.

An EDS spokesman declined to comment, other than to confirm that talks are under way this week to settle the matter and that EDS hoped a negotiated settlement would be reached.

Download this free guide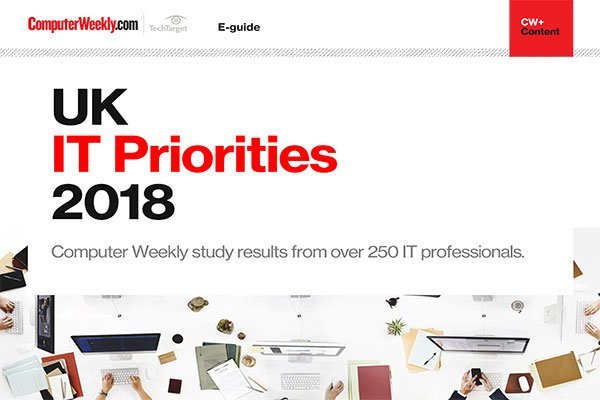 UK IT Priorities 2018 survey results
Download this e-guide to discover the results of our 2018 UK IT Priorities survey, where IT leaders shared with us what they are going to be investing in over the coming 12 months.
By submitting your personal information, you agree that TechTarget and its partners may contact you regarding relevant content, products and special offers.
You also agree that your personal information may be transferred and processed in the United States, and that you have read and agree to the Terms of Use and the Privacy Policy.
Read more on Data centre hardware