HP-Compaq deal is a disaster for the channel
HP's planned acquisition of Compaq is about consolidation in difficult times, not expansion. It is about removing costs from two...

Download this free guide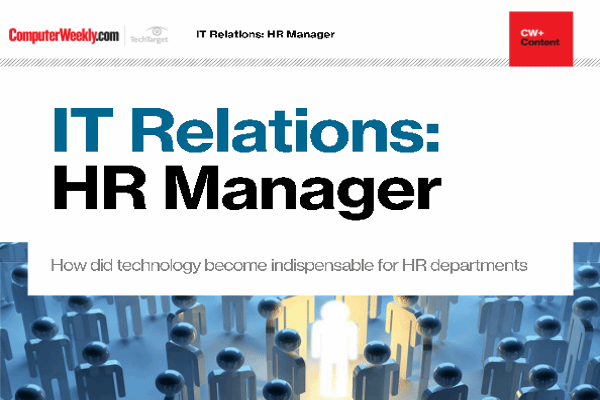 How did technology become indispensable for HR departments
HR and IT departments have begun to work closely together over the last few years. While HR historically has often received limited attention, companies now understand the key role the department plays in the business.
By submitting your personal information, you agree that TechTarget and its partners may contact you regarding relevant content, products and special offers.
You also agree that your personal information may be transferred and processed in the United States, and that you have read and agree to the Terms of Use and the Privacy Policy.

HP's planned acquisition of Compaq is about consolidation in difficult times, not expansion. It is about removing costs from two companies that have been losing money from PCs, rather than entering new markets or developing solutions. It is also a victory for Dell's PC price war strategy.



HP's dominance is apparent in the senior managers already appointed: five of the seven positions named so far have gone to HP managers, and of the four new business units - imaging and printing, access devices, IT infrastructure and services - three are to be headed by HP staff.

Compaq and HP products overlap in many areas - notably PCs, servers and storage - and choices must be made about which ranges will survive. In areas such as printing and imaging HP clearly leads. This means that the high-volume Lexmark OEM deal with Compaq will be a casualty.

Compaq has the dominant product ranges in desktop PCs, notebooks, Intel servers and handhelds. HP will almost certainly be required to show vision and discontinue its own offerings in these areas, despite the years of hard work that went into building these substantial businesses.

It will be at least nine months before the new company is able to operate as a single entity. Communication to external partners and customers is destined to be chaotic during this period.

Large companies will be reluctant to commit to buying either HP or Compaq products during the period before the merger is confirmed. How can they evaluate a product range with no assurance that it will continue after the acquisition?

Existing customers will either postpone decisions or switch to a competitor. New, large customers will not begin considering either vendor for at least 12 months. This gives Dell, Sun and others great short-term
"The real disaster for the channel is not so much the potential loss of revenue but the consolidation of the HP and Compaq channel marketing programmes, which have been consistently better managed than those of the competition"

Source: Canalys
opportunities to win new business.

HP and Compaq are the top two suppliers to the vast majority of Europe's resellers and this acquisition could be disastrous for many. The channel already has to survive on wafer-thin margins and cope with stagnant demand. In merger situations one-plus-one never equals two.

The combined company will provide less revenue for the channel than the two companies did separately. But revenue streams can be replaced, and Canalys expects most resellers to begin their search for a second supplier almost immediately.

This presents the best opportunity in years for Fujitsu Siemens, IBM, Toshiba, Sony and Acer to quickly build a stronger European channel. Since most of these companies are also struggling for PC profits they will require resolve and determination to take full advantage.

The real disaster for the channel, however, is not so much the potential loss of revenue but the consolidation of the HP and Compaq channel marketing programmes, which have been consistently better-managed than those of the competition.

The funds provided by these two vendors have made the difference between survival and collapse for many of Europe's resellers. Almost overnight, one of these "pots of gold" will disappear for distributors and corporate resellers. These funds will not be replaced and bankruptcies among the channel, as well as mergers, are an inevitable consequence.

Compaq and HP rank third and fourth in the PC retail sector in Europe behind Packard Bell and FSC. The acquisition will have less impact here than in the US, where the merging firms' combined share is more than 50%. However, it still represents a loss of choice at a time when retailers are experiencing extreme pain.

Canalys believes that, culturally, HP and Compaq should fit well together, but their business models are not identical.

Compaq has a country-centric model, with country managers taking primary responsibility for profit and loss in their respective regions. Compaq also has business units in individual countries that are subservient to national operations.

HP operates in a completely different fashion. The primary structure of the organisation is based around business units, each of which is led by a powerful European head.

The role of the HP country manager is one of coordination rather than business responsibility. The strength of this structure is the capacity to implement consistent pan-EMEA programmes. The disadvantage is that cooperation across business units is sometimes lacking.

Whichever structure the new HP chooses for Europe - and the HP structure must be the favourite - employees of the other organisation will have to accept a completely different way of working.

Steve Brazier is chief executive officer of Canalys

Canalys - expert analysis for the hi-tech industry
Canalys specialises in providing high-quality market analysis and advice to the leading technology vendors operating in Europe. It provides continuous analysis services for marketing managers and strategists within blue-chip IT, telecoms, and consumer electronics companies. Canalys offers three continuous services: mobile analysis, e-business analysis, and channels analysis. It also undertakes confidential consulting projects. Visit http://www.canalys.com for more information
Read more on IT jobs and recruitment