Downtime: Would you like fries with your hard drive?
If you were the manager of a branch of a global fast-food chain, where would you choose to put the hard drive for your brand-new digital IP CCTV system?
This Article Covers
RELATED TOPICS
Would you like fries with your hard drive?
If you were the manager of a branch of a global fast-food chain, where would you choose to put the hard drive for your brand-new digital IP CCTV system?

Download this free guide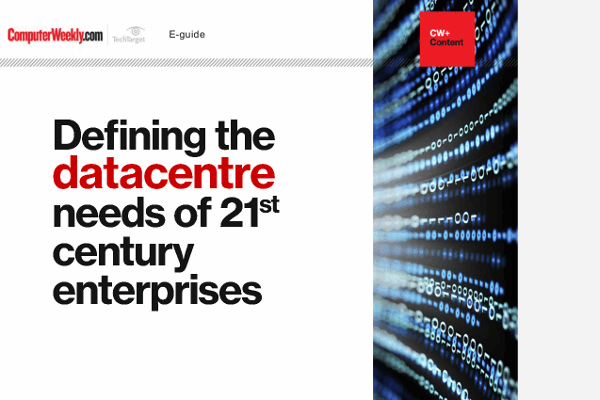 Defining the datacentre needs of 21st century enterprises
A collection of our most popular articles on datacentre management, including: Cloud vs. Colocation: Why both make sense for the enterprise right now; AWS at 10: How the cloud giant shook up enterprise IT and Life on the edge: The benefits of using micro datacenters
By submitting your personal information, you agree that TechTarget and its partners may contact you regarding relevant content, products and special offers.
You also agree that your personal information may be transferred and processed in the United States, and that you have read and agree to the Terms of Use and the Privacy Policy.

The available spaces are: (a) the manager's office, (b) a quiet corner at the back of the outlet seldom visited by anyone with a bucket of water or (c) the space between the ceiling tiles and roof situated directly above the deep-fat fryer?
The supplier's repair man was astonished to be offered a step ladder and directed towards the third ceiling tile on the right when he asked to see the faulty hard drive.The lightly battered drive has now been bolted to the floor to prevent anyone moving it again.
Government shares its passion for obscurity
The government's plans to share systems and data across the public sector have generated a new level of management gobbledygook.
Downtime has been wondering for a while what this new-fangled concept was all about. Always keen to help, the government rounded up a few civil servants to answer the question "what is a shared service?"
Apparently, shared services is all about "sharing to be different", which Downtime is fairly sure is a contradiction in terms.
And, on the thorny question of whether public sector bodies will be made to share systems with each other, the civil servants had another cryptic response. The government, they said, is neither making shared services mandatory nor is it making them optional. Instead, Whitehall is "looking for conformance to a shared agenda as being common sense".
So now you know.
Excuse me madam, is that a rabbit in your pocket?
Speciality shoplifters were hit hard this week by the news that lingerie and sex toy retailer Ann Summers is beefing up its in-store security. Rather than employ muscle men, Ann Summers has turned to IT to deter would-be thieves.
Missing items, which retailers euphemistically refer to as shrinkage, will be spotted by an application that automatically reconciles stock with the transactions going through the company's point of sale system. Managers will be notified by the system if the losses at any of its stores are above average.
Downtime enjoyed many a smutty giggle reading the press release about the new application.
Sorry, your World Cup game has been delayed
Press trips around strange datacentres are one of Downtime's occupational hazards. Other than pausing to admire the variations on air conditioning, there really is very little to set each one apart.
So an onerous trip to Fifa's datacentre in Munich a fortnight ago was made more interesting when Downtime spotted a World Cup countdown clock. Part of a server rack, the clock was supposed to be counting down until the start of the opening game.
In an uncharacteristic display of inefficiency, however, the German techies had set the clock for midnight, more than four hours after the game had finished.
How exercise iPod may bring you to a standstill
Wily reader Tom Lawton has spotted the fundamental flaw in a proposed iPod that changes the tempo of music while people exercise.
Lawton writes, "I thought the reason for having music when exercising was to provide a reference against which you can keep going. If the iPod is going to change the music's tempo as you become more tired and start to flag, you will not realise what is going on until you stop."
Contribute to Downtime: If you have a funny IT-related story, we want to hear from you. cwdowntime@rbi.co.uk