Nationwide eyes efficiency gains with in-house campaign system
Nationwide will go live early next year with a campaign management system that will let it manage more complex and personalised...
Nationwide will go live early next year with a campaign management system that will let it manage more complex and personalised promotions faster, via direct mail, e-mail and point-of-sale.

Download this free guide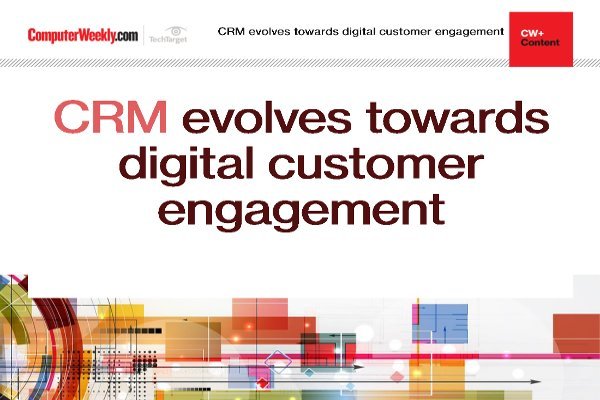 Enhancing digital customer engagement with CRM
Learn about customer relationship management has evolved towards engaging with customers through every channel, with digital at the forefront.
By submitting your personal information, you agree that TechTarget and its partners may contact you regarding relevant content, products and special offers.
You also agree that your personal information may be transferred and processed in the United States, and that you have read and agree to the Terms of Use and the Privacy Policy.
The building society is replacing its current campaign system, an outsourced Harte-Hanks application, with the more powerful Affinium Campaign from Unica which it plans to host in-house.
Nationwide also plans to implement a new in-house customer database towards the end of 2005, which will hold details on its 11 million customers.
By moving the customer database in-house Nationwide will be able to access customer data in a more timely manner, and integrate it more seamlessly with other applications, said Simon Baines, head of iCRM marketing at Nationwide
Nationwide is implementing the Unica system over nine months, and it will run on Unisys ES7000 servers, and will be integrated into Nationwide's varied infrastructure. Like many banks, Nationwide has 30-year-old Cobal-based programs running alongside newer Microsoft .net-based applications.
Affinium Campaign will also be integrated with Nationwide's Portrait CRM system, which is web services-based. It is using a combination of internal programmers and contract specialists to carry out this work.
Nationwide's 700 branches and 800-seat call centre will use the Affinium system to offer customers relevant advice and information when they call, or come into its branches.
Baines said nationwide will make cost savings by bringing the system in house, and will also calculate return on investment based on the success of each individual campaign.
It currently runs 100 campaigns and generates over five million prompts for discussion with customers each month via the hosted campaign system.
"Affinium is more flexible [than the] Harte-Hanks system. It has been excellent and served us well, but it can't handle the further significant increase in the number of things we want to do," Baines said.
"We're wanting to say a greater variety of things to a larger group of customers, more flexibly at the right time. This will make us more successful," he added.
Read more on Business applications