CIOs' hands-off approach to outsourcing spells trouble
CIOs' hands-off attitude to managing outsourcing contracts is jeopardising the success of those projects.
CIOs' hands-off attitude to managing outsourcing contracts is jeopardising the success of those projects.
IT directors put too much faith in supplier relationships, instead of using hard metrics to judge outsourcing performance, according to research from Deloitte. This poor policing could cause major management headaches or even project failure.

Download this free guide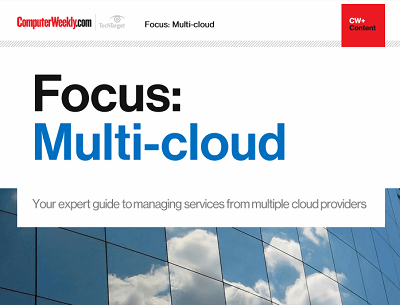 The maturity of the enterprise public cloud
Many IT leaders are increasingly coming round to the idea that sourcing services from one or more providers might be the best way to go. Join us as Computer Weekly takes a closer look at the multi-cloud approach and what providers are doing to capitalise on the trend.
By submitting your personal information, you agree that TechTarget and its partners may contact you regarding relevant content, products and special offers.
You also agree that your personal information may be transferred and processed in the United States, and that you have read and agree to the Terms of Use and the Privacy Policy.
Only a quarter of the CIOs questioned by the research company had a formal reporting structure to judge their outsourcers' performance. A further 16% said they monitored this informally, while the bulk of companies (67%) did not ask suppliers for any detailed reporting.
Three-quarters of CIOs said they used "the relationship" as their key measurement of success over more formal criteria. Deloitte warned that any problems are bound to strain relationships, if there is no accountability built into the contract.
This lack of policing, and the fact that companies still seem hell-bent on outsourcing problems, are behind recent high-profile failures, says the report.
"If you peel back the lid on these projects, many have been subject to the same problems highlighted by the research, leading to higher costs, missed deadlines and lower client satisfaction," says Philip Everson, a partner in consulting at Deloitte.
"A watertight contract and transparent reporting will give management a clearer picture of what the supplier is actually doing and will also help to avoid problems further down the line."
CIOs need to keep outsourcing on track by explicitly specifying tasks in the contract and how they will measure these tasks and be reported.
Read more on IT outsourcing