Kelvin Hughes leads the way with move to 64-bit Linux ERP system
Nautical equipment manufacturer Kelvin Hughes has become one of the first UK firms to implement an enterprise resource planning system based on 64-bit Linux.
This Article Covers
RELATED TOPICS
Nautical equipment manufacturer Kelvin Hughes has become one of the first UK firms to implement an enterprise resource planning system based on 64-bit Linux.

Download this free guide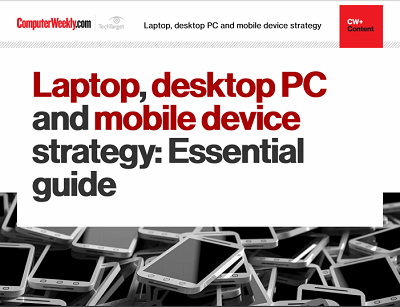 The great debate - to PC or not to PC
IT leaders have greater choice in end-user devices than ever before. The age of PC-only users is over and we have entered the multiple device era. In this guide, you can find best practice, analysis of the latest trends, and expert advice on formulating enterprise strategy in laptops, desktop PCs and mobile devices.
By submitting your personal information, you agree that TechTarget and its partners may contact you regarding relevant content, products and special offers.
You also agree that your personal information may be transferred and processed in the United States, and that you have read and agree to the Terms of Use and the Privacy Policy.
The system, run by four IT staff, supports 350 users at 11 sites in six countries. Clive Corris, Kelvin Hughes' commercial director, said the company decided to use Linux because it did not require as much downtime for patching as other operating systems. Also, the enhanced performance of 64-bit systems was expected to improve productivity and support growth.
The company was already running business applications on Unix, so it was able to convert those support skills to Linux with relative ease, Corris said. Plans for the roll-out were first reported in Computer Weekly in February.
The company chose a 64-bit Itanium-based HP Integrity RX2620 dual-node cluster running Red Hat Enterprise Linux with Oracle 10g Real Application Cluster database software and an Oracle-based ERP application from IFS Software.
The roll-out is one of the first implementations of its kind in the UK, said Mike Thompson, principal research analyst at Butler Group. "It is a strong decision, but with Oracle's 64-bit experience the risk is minimal, certainly less than going with 64-bit Windows at this stage," he said.
Adopting leading-edge technology could be a high-risk decision for an IT leader, Thompson said. "If it goes wrong, it is not going to look good on your CV. But if it works, and there is no reason why it should not, you can automate processes that were manual and complete orders in real-time that might have had to wait for batch processes," he said.
Corris said the company made the upgrade in part because its old ERP system was coming to the end of its useful life, and the technology jump to 64-bit Linux offered strategic advantages.
"We are looking to expand: we have acquired companies and may do so again in the future. With this system, process orders will be faster and more accurate.
"We expect to win and support more business without having to increase the number of employees. There will be productivity and revenue gains as processes are freed up to support new business," Corris said.
The roll-out, which cost £750,000, was integrated with a change in business processes that involved senior managers co-opted from business units.
The system was put together by HP Linux Elite Programme partner OCSL. "This is the first implementation of this type. We expected problems, but Oracle, HP and OCSL were able to react quickly to them," said Corris.