News
Stay informed about the latest enterprise technology news and product updates.
Bad Sectors - Amazon warns on S3 security, UXC and CommVault cuddle
This week's roundup of storage news touches on cloud security and a stronger alliance between UXC and CommVault
Amazon Web Services (AWS) has written to customers of its Simple Storage Service, to issue a warning about " … some tools and scripts have emerged which scan services like Amazon S3 and enumerate objects in publicly listable buckets. These tools could be used to identify objects in your bucket. The use of these tools against your buckets may also produce unintended charges in your account."

Download this free guide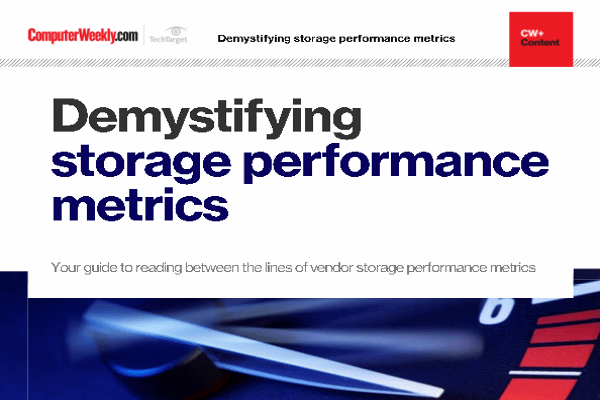 The truth behind storage metrics
Key storage metrics you need to know and how to decode IOPS, latency and read/write performance figures
By submitting your personal information, you agree that TechTarget and its partners may contact you regarding relevant content, products and special offers.
You also agree that your personal information may be transferred and processed in the United States, and that you have read and agree to the Terms of Use and the Privacy Policy.
AWS suggests its customers adopt granular access control settings to their data.
UXC and CommVault cuddle
Weeks after telling SearchStorage ANZ that it intends to retain its emphasis on storage despite retiring the XSI Brand, UXC Connect has proven true to its word and announced a new strategic partnership with CommVault.
The alliance is one of only eight struck by UXC Connect and will see the company "significantly expand its software and support services offerings" and "allows UXC Connect to offer CommVault's Simpana software and support services to enterprise customers and resellers across Australia and New Zealand."
"This partnership forms an integral part of our strategy to create an extensive range of data solutions that deliver innovative and valuable choices to our customers," said UXC Connect CEO Ian Poole. "Working with CommVault will go a long way to strengthen our mission-critical data offerings, designed to meet the changing needs of the organisations we work closely with."
Bryan Stibbard, Country Manager of CommVault Australia and New Zealand sees great potential for collaboration and growth in the newly forged relationship.
"We are extremely pleased to become a strategic partner with UXC Connect, with its proven integrity in delivering innovative, tailored customer solutions in the Australian market," he said. "This partnership offers a fantastic opportunity for CommVault to bring our solutions to a much wider network, and expand Simpana's reach locally."
Synology adds a four-bay NAS
Synology has launched a new four -bay NAS, the launched DiskStation DS411.
Marketed as a server competitor, is said to consume just 29.7 watts of electricity when active, and a miserly 11.0 watts when hard drives are spun down.
The NAS includes the usual collection of services seen at this end of the NAS market, including Windows ACL support, shared folder privilege, HTTPS secure connection, FTP over SSL, a firewall, IP auto-block, and enforced password strength to prevent hacking.