Gates releases x64 Windows
Microsoft chairman and chief software architect Bill Gates has announced the general availability of Microsoft Windows XP...
Microsoft chairman and chief software architect Bill Gates has announced the general availability of Microsoft Windows XP Professional x64 Edition and Windows Server 2003 x64 Editions at this week's Windows Hardware Engineering Conference.

Download this free guide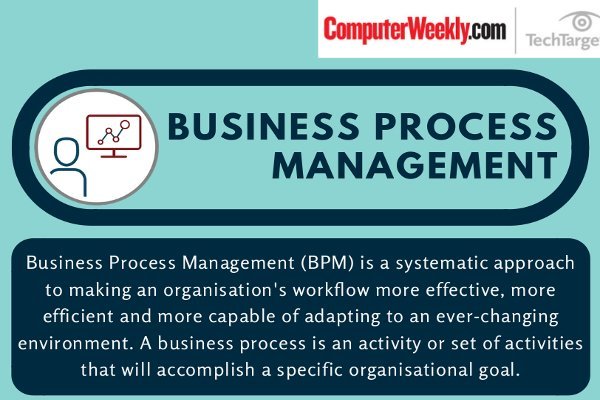 Infographic: Business Process Management
Discover what buyers are telling us about their next business process management buy, including top purchase drivers, top features and the top vendors being considered for purchase.
By submitting your personal information, you agree that TechTarget and its partners may contact you regarding relevant content, products and special offers.
You also agree that your personal information may be transferred and processed in the United States, and that you have read and agree to the Terms of Use and the Privacy Policy.
"The next decade will bring about a new wave of innovation in the technology industry through the increased security, greater reliability and faster performance enabled by 64-bit computing and continued advances in Windows," Gates said.
Gates made clear that the next major version of Windows, codenamed "Longhorn", would take full advantage of 64-bit computing.
"Longhorn and the new x64-bit versions of Windows are the best foundation for a new generation of faster, more powerful hardware and software that expands the possibilities for computing and transforms the way we work," he said
Predicting that 64-bit computing would be in common use by the end of 2006, and provide even more advanced computing experiences and address remaining challenges, Gates said that the new x64 versions of Windows would exploit advances in 64-bit architecture to block some of the most destructive worms and exploits of recent years.
Users of x64 Windows would also achieve dramatic improvements with processor-intensive applications, such as video editing and gaming, and when managing growing stockpiles of e-mail, photos and other files on their PCs, he said.
Those attending the conference received a developer preview of Longhorn, designed to accelerate development of hardware device drivers for the new operating system. The first beta release of Longhorn is planned for this summer.
Gates also announced a Longhorn-Ready PC programme and issued guidance on hardware requirements for the operating system: "a modern CPU", 512Mbytes of RAM and Longhorn display driver-capable graphics.
The Longhorn-Ready PC programme would help customers make Longhorn capability decisions when purchasing PCs before the release of Longhorn, Gates said.
Read more on Business applications