EC tax law setback for contractors
The European Commission may be forced to water down a proposed EU law that could make it easier for IT contractors to work...

Download this free guide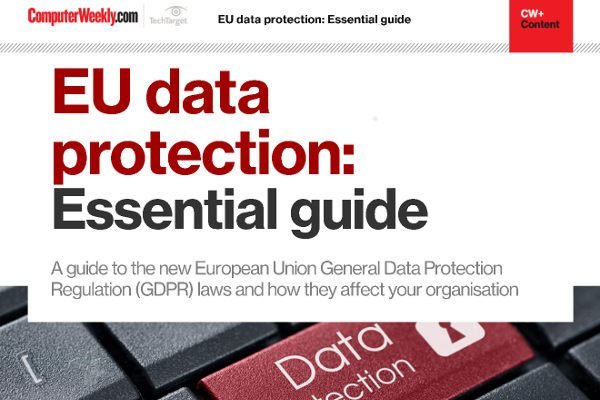 EU data protection: Essential guide
Access this guide to aid you in facing the challenges, opportunities and key actions need to consider in preparing your organisation for GDPR.
By submitting your personal information, you agree that TechTarget and its partners may contact you regarding relevant content, products and special offers.
You also agree that your personal information may be transferred and processed in the United States, and that you have read and agree to the Terms of Use and the Privacy Policy.

The European Commission may be forced to water down a proposed EU law that could make it easier for IT contractors to work overseas by allowing them to pay their taxes in the UK.

The EU Services Directive would remove barriers restricting UK IT contractors and consultancies working in Europe and simplify costs for UK users of IT professional services. The directive was due to come into force across Europe this year but is now under review, following objections from France and Germany.

Ann Swain, chief executive of the Association of Technology Staffing Companies, said, "More contractors would offer their services via agencies across Europe if the tax situation were easier to comprehend and less expensive, and if they could still pay UK tax.

"The UK is better placed than most EU states to take advantage of this directive. Having one of the largest temporary workforces and most developed staffing industries in Europe should give us a headstart over competitors."

Matthew Brown, managing director at contractor services firm Giant Group, said, "The UK is still a fairly low-tax economy compared to the rest of Europe and contractors will feel much more comfortable dealing with the Inland Revenue than foreign tax authorities."

However, France and Germany have called for some public sector markets to be excluded from the law, claiming the directive poses a threat to wages and social standards in richer EU member states.

Although the countries have not specifically mentioned the IT skills market, the fear is that the EC will want to appease France and Germany by challenging a proposal that would allow UK IT recruitment companies and contractors to operate under UK law when working overseas.

A spokeswoman for EC president Jose Barroso said, "The commission has been very clear that we will not withdraw the directive, but we will look at various aspects of itÉ including the country of origin principle and the sectors covered by it."
E-Handbook

E-Handbook

E-Zine
Read more on IT for small and medium-sized enterprises (SME)