BT combines outsourcing with another takeover
BT has signed a $3bn (£1.7bn) outsourcing contract with Reuters - its biggest ever global outsourcing deal.
BT has signed a $3bn (£1.7bn) outsourcing contract with Reuters - its biggest ever global outsourcing deal.
As part of the same deal, BT will acquire loss-making financial services extranet provider Radianz from Reuters for £97m.
The contract will see BT become Reuters' supplier of network services for eight and a half years.
BT will provide and manage secure data networks for Reuters products and services worldwide.
BT said the purchase of Radianz is an important step in its strategy of becoming a global provider of networked IT services.
Tom Glocer, Reuters group chief executive, said, "The sale of Radianz sees Reuters exiting the market for the provisioning and management of data networks, which is a major part of our Fast Forward business transformation programme."

Download this free guide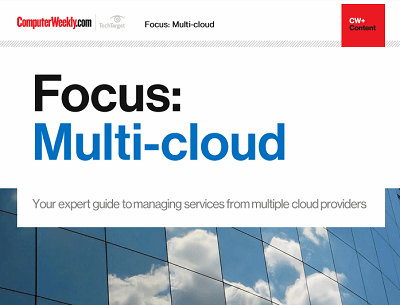 Mixing and matching your cloud options
Many IT leaders are increasingly coming round to the idea that sourcing services from one or more providers might be the best way to go. From a cost and resiliency perspective, some workloads might work better in one cloud over another. Or a certain provider might boast some functionality that suits a particular process the enterprise is looking to implement, but falls short in other areas, prompting the company to adopt a mix-and-match procurement strategy. Join us as Computer Weekly takes a closer look at the multi-cloud approach and what providers are doing to capitalise on the trend.
By submitting your personal information, you agree that TechTarget and its partners may contact you regarding relevant content, products and special offers.
You also agree that your personal information may be transferred and processed in the United States, and that you have read and agree to the Terms of Use and the Privacy Policy.
Ben Verwaayen, BT chief executive, said, "The acquisition of Radianz is of strategic importance, as the global financial services market offers a huge opportunity to BT."
The capture of Radianz follows BT's recent acquisitions of Albacom and Infonet.
Reuters and BT had been in negotiations about an outsourcing contract and the transfer of ownership of Radianz since last October.
Read more on IT outsourcing