MS security is a conflict of interest, says Gartner
Gartner has criticised Microsoft's plans to develop anti-virus and anti-spam add-ons for its software products.

Download this free guide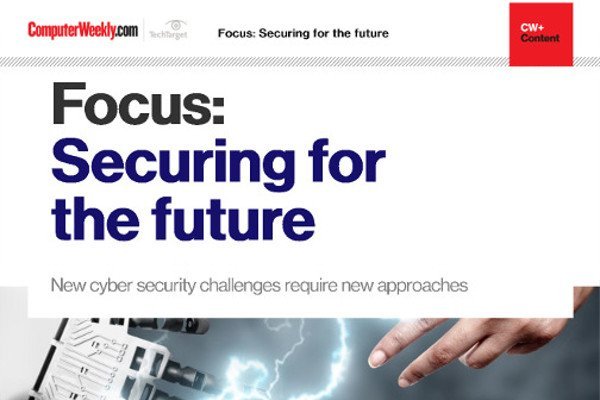 New technologies: a source of threat as well as a solution
Learn about fighting the ever evolving ransomware, IoT botnet malware and data manipulation attacks.
By submitting your personal information, you agree that TechTarget and its partners may contact you regarding relevant content, products and special offers.
You also agree that your personal information may be transferred and processed in the United States, and that you have read and agree to the Terms of Use and the Privacy Policy.

Gartner has criticised Microsoft's plans to develop anti-virus and anti-spam add-ons for its software products.

The analyst group said Microsoft's move, announced last month, could represent a conflict of interest. It urged Microsoft to improve the security and quality of its software rather than building add-on security features to patch insecure applications.

Microsoft rejected Gartner's suggestion, telling Computer Weekly that it was responding to user needs and pressure.

"I understand Microsoft's need to address the immediate pain that users are feeling from spyware, worms and viruses. Its overriding goal should be to eliminate the need for anti-virus and anti-spam products over the long term," said Gartner vice-president Neil MacDonald. "Microsoft has a fundamental conflict of interest in selling add-on products to address problems it introduced with products it built."

Responding to Gartner's allegations, Microsoft said its customers have asked it to take a lead role on security issues. A spokeswoman said, "That viruses and worms continue to propagate is proof enough that there is a need for more innovation in the space. We believe Microsoft has a responsibility to its customers to step up and invest in developing world-class security products that move the bar in terms of value and capabilities."

Gartner was also concerned Microsoft was leaving behind users of Windows 2000. MacDonald, said, "The decision to restrict Internet Explorer 7.0 to the XP platform suggests that Microsoft wants to force users of older platforms to upgrade if they want improved security. If Microsoft wishes to be seen as a responsible industry leader in maintaining security for its products, it should provide Internet Explorer 7.0 for Windows 2000 users."
Read more on IT risk management