RFID held back by high cost and lack of standards
Brakes stay on as logistics giants voice concern over expense and accuracy
Brakes stay on as logistics giants voice concern over expense and accuracy

The world's largest courier and logistics operators are delaying wide adoption of radio frequency identification tagging technology because of cost, duplication of standards and inaccurate scanning.

Industry giants such as FedEx, UPS and DHL do not expect to offer a full RFID service to customers for at least two to three years and will only be supporting limited roll-outs to comply with the RFID policies of retailers such as Tesco, Metro in Germany and Wal-Mart in the US.

The logistics firms made their views plain in the week of the RFID ROI Summit in London.

UPS has no short-term plans to deploy RFID for shipping small packages, which account for 90% of its business, said Graham Nugent, UPS strategic IS manager for Europe. However, the firm has established a group of specialists to experiment with RFID.

FedEx cited the cost of RFID and its existing investment in barcode technology as the biggest challenge to adoption. "RFID is just not ready to implement," a company spokeswoman said.

In an internal paper discussing the company's RFID strategy, Sherry Aaholm, senior vice-president of international and freight solutions, said, "It would be monumental for us to replace barcode technology, so we will start off with RFID acting as a supplemental offering with some suppliers."

DHL believes common technology standards will be crucial to the uptake of RFID. "We are looking to achieve an ISO standard across all industries," said Trevor Peirce, leader of RFID at DHL. To facilitate this, DHL has become a board member of RFID standards group EPCGlobal.

Peirce plans to have a common RFID standard across DHL in 2006, ahead of a wider roll-out in 2007.

TNT, another global logistics company, was reluctant to talk about its RFID strategy. "Unfortunately there is not much to say about RFID at this stage," a spokeswoman said.

This cautious approach comes at a time when businesses are increasingly looking to logistics firms to provide RFID expertise, said Mark O'Bornick, senior analyst at research firm Analytiqa.

Danone, a leader in the world food industry, for example, told analyst firm Analytiqa it expected logistics suppliers to bring their economies of scale to play and be "fully aware of RFID technology issues and opportunities".

"Danone expects logistics providers to be proactive and develop realistic and effective business cases," said O'Bornick. But there is a lack of practical knowledge among most logistics providers, which could hinder RFID adoption, he added.

George Lawrie, senior analyst at Forrester Research, said RFID trials to date have shown that more labour is required in manually tagging pallets and containers, compared to barcodes.

Lack of data holds back RFID >>

Leader >>

Download this free guide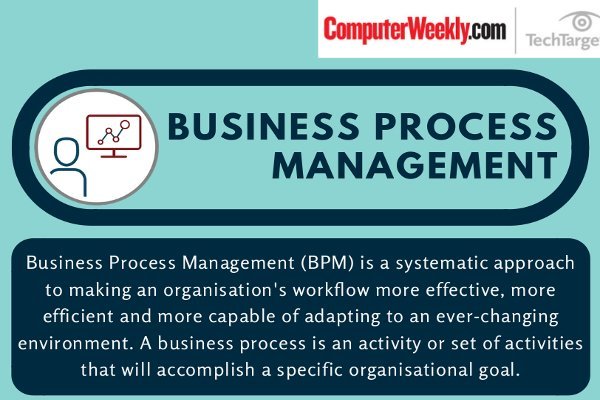 Infographic: Business Process Management
Discover what buyers are telling us about their next business process management buy, including top purchase drivers, top features and the top vendors being considered for purchase.
Royal Mail waits for costs to fall
RFID use at the Royal Mail will be limited until the technology evolves to a stage where it is cost-effective to print out radio tags, to allow its customers to tag their own parcels.
Until then Royal Mail will deploy RFID technology to monitor internal processes. David Burden, chief information officer at the Royal Mail, said, "We plan to use RFID initially to measure flows and process failures in the mail stream. It could eventually be extended to individual item tracking for high-value items."
Read more on Business applications