Samsung Q3 sales, profits show strong growth
Samsung Electronics has reported another strong set of quarterly results.
This Article Covers
RELATED TOPICS
Samsung Electronics has reported another strong set of quarterly results.
Its net income during the June to September period was 2.69tr won (£1.2bn), 46% up on the same period a year earlier.
During the period, which is Samsung Electronics' fiscal third quarter, the company said sales were 14.34tr won compared to 11.26tr won a year earlier.

Download this free guide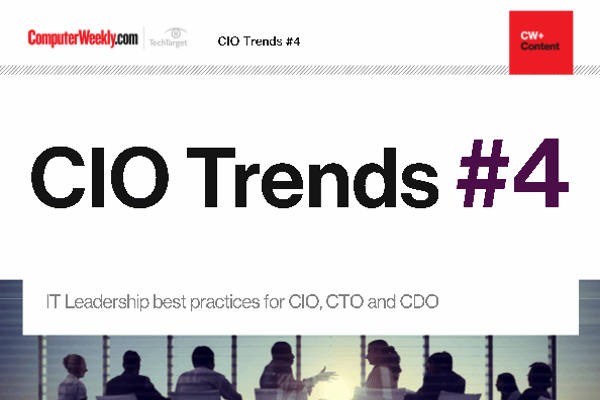 Stay on top of your game
Read about the latest trends and priorities of IT leaders: how to prepare for GDPR, make use of blockchain, transfer lessons from other sectors and become a hybrid IT and digital leader.
By submitting your personal information, you agree that TechTarget and its partners may contact you regarding relevant content, products and special offers.
You also agree that your personal information may be transferred and processed in the United States, and that you have read and agree to the Terms of Use and the Privacy Policy.
"The business environment was very challenging during the third quarter," said Chu Woosik, senior vice-president of the company's investor relations team. "We had the macroeconomic slowdown, also in some segments of the IT industry we've seen oversupply in products such as TFT LCD and also rising oil prices to contend with on top of that. We are also currently experiencing a long period of sluggishness in the [South Korean] economy.
"Despite that, we would like to think we did a good job of coming out with strong results," said Chu. "Regarding our outlook for the fourth quarter, we look forward to another quarter of robust performance."
The latest results push the company's total year-to-date sales to 43.7tr won, which means it has already beaten the 43.6tr won total sales recorded for the whole of 2003.
Sales at the company's semiconductor business were up about 40% on the year to 4.7tr won as DRam memory prices stabilised and demand for NAND flash memory chips recovered after price cuts earlier this year, said Kim Il Ung, vice-president of Samsung's semiconductor business.
"The main drivers behind the growth were an expansion of sales of high-value products," said Kim.
The company estimates total PC shipments increased 11% in the third quarter against the second quarter and said the average amount of DRam in each machine also rose, up about 6% to 482Mbytes per computer. In the fourth quarter, Samsung expects PC shipments to increase 14% over the third quarter, said Kim.
Sales of LCD panels were 1.9tr won, which is up 38% on the same period a year earlier but down 23% on the second quarter.
The company blamed a drop in the price of large size panels for LCD panels for the quarter-on-quarter fall and said it expects a recovery in demand in the fourth quarter.
In the company's telecommunications business, demand from consumers for the company's mid- and high-end handsets including the SGH-E800 model in Europe, helped boost overseas sales to offset the poor domestic market.
"Samsung's mobile sales are 22.7 million units [during the third quarter], about par with the previous quarter but 52% higher from last year's 15 million units," said Chung Hyun Suk, vice-president of Samsung's telecommunications business. Total sales were 4.8tr won, up 29% percent on the year.
At 65.5 million units shipped in the first nine months of this year, Samsung's handset shipments have already surpassed the 55.6 million units that it shipped during all of last year. For the full year, the company expects shipments to exceed 86 million units, said Chung.
During the fourth quarter, the company main new model will be the SGH-D500, which is a megapixel-class slider-style handset and will be targeted at the business market, said Chung. It will also launch two new WCDMA (Wideband Code Division Multiple Access) models for Vodafone Group Plc, the SGH-E630 slider phone, the SGH-P730 megapixel phone and several other handsets to make about 10 new models during the quarter. Marketing of most will begin in late November, said Chung.
The digital media and digital appliances divisions recorded sales of 2.0tr won and 0.8tr won respectively, of which about 80% were overseas. However, the poor domestic market meant the two units recorded operating losses for the quarter.
Martyn Williams writes for IDG News Service