Google has a strong first day of trading
Google finally saw its stock start trading on the Nasdaq exchange on Thursday, with a strong opening at £54.83, up from its £46...
This Article Covers
RELATED TOPICS
Google finally saw its stock start trading on the Nasdaq exchange on Thursday, with a strong opening at £54.83, up from its £46 initial offering price. The stock closed at £55.

Download this free guide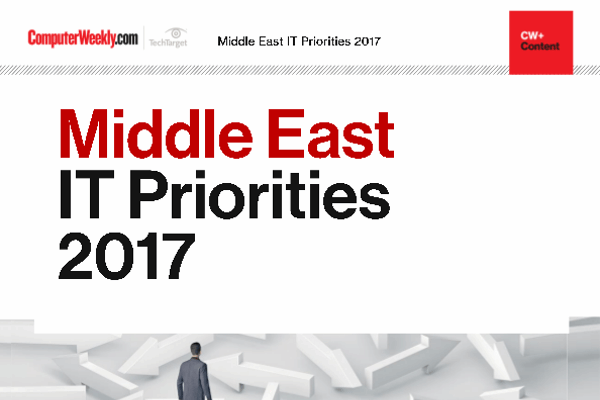 What are the IT priorities in Middle East?
Before any investment, how about taking a look at your peer's IT priorities for 2017? Download this report right now to find out in which areas IT decision makers are planning to invest in the nearest future!
By submitting your personal information, you agree that TechTarget and its partners may contact you regarding relevant content, products and special offers.
You also agree that your personal information may be transferred and processed in the United States, and that you have read and agree to the Terms of Use and the Privacy Policy.
Lackluster demand for shares during the bidding process led to Google dropping its target price from £74 to £46 and reducing the number of shares to be sold to about 19.6 million from the planned 25.7 million. Thursday's strong opening came as a surprise to market analysts.
Google's initial public offering comes at a time when the company is engaged in a battle with competitors in the search engine market, such as Microsoft and Yahoo. Advertising tied to keyword searching was the fastest growing and the biggest of all US internet advertising categories in 2003, according to a report published in April by the Interactive Advertising Bureau and conducted by PricewaterhouseCoopers.
Keyword search revenue made up 15% of online advertising revenue in 2002, and jumped to 35% in 2003. The rest of the 2003 US internet advertising pie was made up of display advertising (ad banners) with 21% (down from 29% in 2002), classifieds with 17% (up from 15% in 2002) and rich media advertising with 8% (up from 5% in 2002). Internet advertising for all of 2003 reached just under £4bn, up nearly 21% from 2002.
Yahoo and Microsoft are investing heavily to better compete in this space and Google needs to stay on its toes to fend off these and other competitors, such as Ask Jeeves. How Google invests the money it raises from this initial public offering is seen as crucial to its ability to compete effectively.
"Having the money is one thing. It is what Google does with it that will be most crucial," said Allen Weiner, an analyst at Gartner. Yahoo has built a strong brand and Microsoft can complement its search offerings with a wide suite of other software services, he added.
Juan Carlos Perez writes for the IDG News Service
Read more on E-commerce technology