UK IT staff to bear brunt of offshore job losses
The UK will lead the growth in offshore outsourcing across Europe over the next 10 years, the latest research from Forrester...
The UK will lead the growth in offshore outsourcing across Europe over the next 10 years, the latest research from Forrester Research reveals.
By 2015, the UK will transfer 150,000 IT jobs and 100,000 IT orientated clerical jobs offshore, more than in Germany, France or Italy, the market analyst predicts.

Download this free guide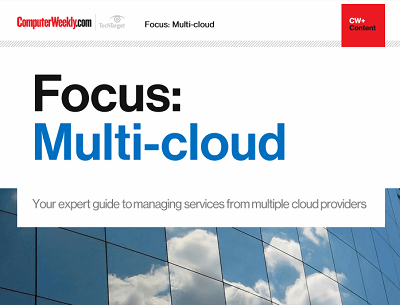 The maturity of the enterprise public cloud
Many IT leaders are increasingly coming round to the idea that sourcing services from one or more providers might be the best way to go. Join us as Computer Weekly takes a closer look at the multi-cloud approach and what providers are doing to capitalise on the trend.
By submitting your personal information, you agree that TechTarget and its partners may contact you regarding relevant content, products and special offers.
You also agree that your personal information may be transferred and processed in the United States, and that you have read and agree to the Terms of Use and the Privacy Policy.
When non-IT jobs are included, the total number of UK jobs expected to go offshore by 2015 rises to 760,000 in the UK, equivalent to 3% of the workforce.
This will place the UK at a strong economic advantage over other European countries that are moving jobs to offshore at slower rates, Forrester claims.
According to the market analyst, financial firms will account for 350,000 of the jobs transferred from the UK, some 30% of the total, by 2015.
The UK will outsource a similar level of its IT and business functions as the US but offshore outsourcing will be much less common in the rest of Europe.
Germany, France and Italy are each expected to lose about 140,000 jobs by 2015, while Ireland, Greece, Spain and Portugal, will lose less than 1% of their countries' jobs offshore, placing them at an economic disadvantage compared to the UK.
"The laggards who fail to exploit the offshore opportunity risk losing out in terms of profitability, particularly in finance, auto-manufacturing and aerospace industries," said Andrew Parker, research director of Forrester.
This will leave large firms in the rest of Europe at risk of being taken over by corporate predators in the US and the UK, he said.
Germany and France are expected to accelerate their take-up of offshore outsourcing by 2007, but will be too late to benefit from the lowest prices and the best expertise. They will need to look to China for competitive advantages.
There are likely to be acquisitions within the IT services market as the economy in Europe falters and Indian suppliers become more dominant, Forrester predicts.
Read more on IT outsourcing