Early adopter Whirlpool expects savings from IBM's next-generation Power5 server
White goods manufacturer Whirlpool has become one of the first users of IBM's eServer p5 system, which was introduced last week.
This Article Covers
RELATED TOPICS

Download this free guide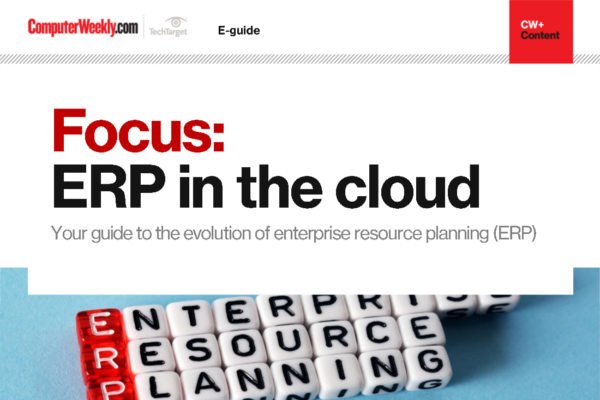 Are you keeping up with the ERP evolution?
Read about the new best practices for the ERP systems and how to tackle the growth of ERP integrations.
By submitting your personal information, you agree that TechTarget and its partners may contact you regarding relevant content, products and special offers.
You also agree that your personal information may be transferred and processed in the United States, and that you have read and agree to the Terms of Use and the Privacy Policy.

White goods manufacturer Whirlpool has become one of the first users of IBM's eServer p5 system, which was introduced last week.

Whirlpool has taken delivery of a two-way eServer, which it will use to run its development programme for the global roll-out of a SAP Enterprise system.

Whirlpool currently runs its SAP applications across 100 IBM p615 servers that use Power4 chips, the previous generation of IBM's microprocessor architecture. The SAP system connects to an IBM DB/2 version 7 database running on two z/990 IBM mainframes at the company's headquarters in Michigan.

Robert Gamso, senior principal systems architect at Whirlpool, said, "We will test the benefits of the application server [running on the eServer hardware]." He plans to replace the p615 servers when the p5-based systems become widely available.

The eServer p5 is a family of IBM Unix and Linux servers based on IBM's Power5 processor. Whirlpool's SAP system will run on AIX, the IBM variant of Unix.

Gamso plans to take advantage of the virtualisation capabilities within the new server to run applications both in production and test systems. "This will enable us to dramatically lower our unit costs and give us the mainframe-inspired scalability and flexibility required in the computing platforms that we need now and in the future," he said.

By using the logical partition virtualisation technology, Gamso said the IBM p5 eServer could be configured to run different maintenance revisions of the Aix operating system on the same box to meet the system requirements of the SAP modules being used by Whirlpool.

Gamso said, "We will be able to run different versions of SAP on logical partitions on the same box." In the past, each SAP module would have required its own server

The company is considering whether its European operations should run either SAP CRM or SAP Business Warehouse using the eServer p5.

In the meantime, Gamso said Whirlpool has begun testing how the eServer could be used for "follow the sun" global software development. When configured, Gamso said the eServer could be partitioned to support Whirlpool's SAP developers in Asia, the US and Europe.
Read more on Business applications