Windows XP SP2 update
Microsoft has released an updated test version of Windows XP Service Pack 2.
Microsoft has released an update of Windows XP Service Pack 2 and said it is on track to deliver the security-focused update in the third quarter.

Download this free guide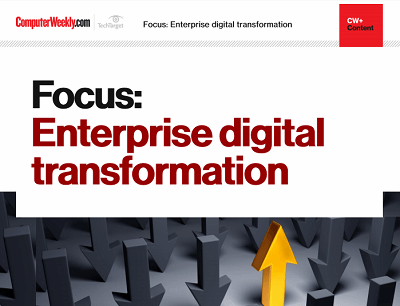 Are you digital to the transformation?
Digital transformation - the buzzword that we can't get away from. Enterprises need to accelerate their digital transformation journeys to avoid being left behind in an increasingly digital world. It's not an easy feat, but one that can be costly to get wrong. Join us as Computer Weekly takes a look at how businesses can stay on track through collaboration, innovation, and listening to user needs.
By submitting your personal information, you agree that TechTarget and its partners may contact you regarding relevant content, products and special offers.
You also agree that your personal information may be transferred and processed in the United States, and that you have read and agree to the Terms of Use and the Privacy Policy.
The long-awaited Release Candidate 2 (RC2) version of Service Pack 2 (SP2) for Windows XP has been made available to beta testers and should be posted to Microsoft's website soon, the company said.
RC2 could be the final test version of the already delayed service pack, which was originally due in the first half of this year.
The updated test version does not bring many obvious changes from RC1, which was released in March.
"Because we are getting close to what that final code will be, there are very little changes," said Matt Pilla, a senior product manager at Microsoft.
Most changes are based on feedback from testers and include improvements in compatibility, usability and reliability.
Pilla would not say if Microsoft has plans for a third release candidate or a refresh of RC2.
Like RC1, the second release candidate of Windows XP SP2 will be available publicly. However, RC2 is still a test version and is primarily meant for IT professionals and software developers so they can do compatibility and regression testing and give Microsoft feedback, Pilla said.
Although Microsoft has deemed Windows XP SP2 a service pack, analysts and users see it more as a new release of Windows.
SP2 contains bug fixes and updates, but it also makes significant changes to the Windows software in network protection, memory protection, e-mail security and browsing security.
Microsoft has warned that Windows XP SP2 could break existing applications because of the changes that are made.
Joris Evers writes for IDG News Service
Read more on Operating systems software