Compete in the market, not courtroom, Linux CEO tells Microsoft
Linux founder and chief executive officer Michael Robertson had some tough words for Microsoft following last week's Dutch ruling...
Linux founder and chief executive officer Michael Robertson had some tough words for Microsoft following last week's Dutch ruling in favour of his company.

Download this free guide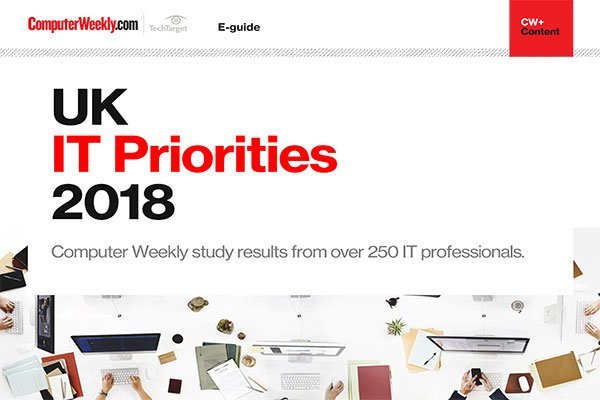 UK IT Priorities 2018 survey results
Download this e-guide to discover the results of our 2018 UK IT Priorities survey, where IT leaders shared with us what they are going to be investing in over the coming 12 months.
By submitting your personal information, you agree that TechTarget and its partners may contact you regarding relevant content, products and special offers.
You also agree that your personal information may be transferred and processed in the United States, and that you have read and agree to the Terms of Use and the Privacy Policy.
"This victory is quite a turnaround," said Michael Robertson, "because Microsoft had asked for a daily fine to be levied against us and instead they are the ones required to pay.
"We hope Microsoft can move past these legal tactics and learn to compete in the marketplace rather than the courtroom."
Last year, Microsoft took its lawsuit regarding Microsoft Windows trademark infringement overseas, while the same issues were being heard in US courts.
In response to Microsoft's lawsuits worldwide and to enable it to continue operating overseas, Lindows changed its product name and website address Linspire earlier this year.
Microsoft then filed a second request for a preliminary injunction in Amsterdam stating that Lindows was continuing to infringe on its trademark based on small print use of the trade name.
No products are being sold under the Lindows or Linspire name into the Netherlands and the term "Lindows" is not used on the website except as required for corporate and copyright identification purposes. Accordingly, on 27 May, the Amsterdam court ruled in favour of Lindows on all counts, agreeing with Lindows that not every use of the trade name Lindows infringes on the trademark Windows.
"According to the ruling Lindows has complied with the use of the trade name and can continue to use the name Lindows on a limited basis, accompanied at all times with the additional phrase that Lindows is not affiliated with "windows" [sic] in any way," an official statement from Lindows said.
"Since the trade name Lindows is still legal outside the Benelux and the use of the name does not justify a competitive advantage, the court concluded that the use does not contravene the prior judgment nor the settlement agreement.
"The court could not require nor was it obligated to have Lindows adapt its trade name outside the Benelux, ruling there was no infringing use of the trade name, and therefore denying Microsoft's claim."
Written by LinuxWorld staff
Read more on Operating systems software