IT leaders must show bottom-line benefits
IT directors have to prove investments in technology add to the company's bottom line, according to analyst company Forrester.
IT directors have to prove investments in technology add to the company's bottom line, according to analyst company Forrester.

At its GigaWorld IT Forum Europe conference in Barcelona next week (7-9 June) Forrester will talk about how users should strive to make IT more visible to the business.

Martha Bennett, vice-president of research at Forrester, said, "We need to get away from IT having to prove its value and focus on what IT can do for the bottom line."

During the conference, she said, Forrester would be looking at management techniques for business alignment.

Download this free guide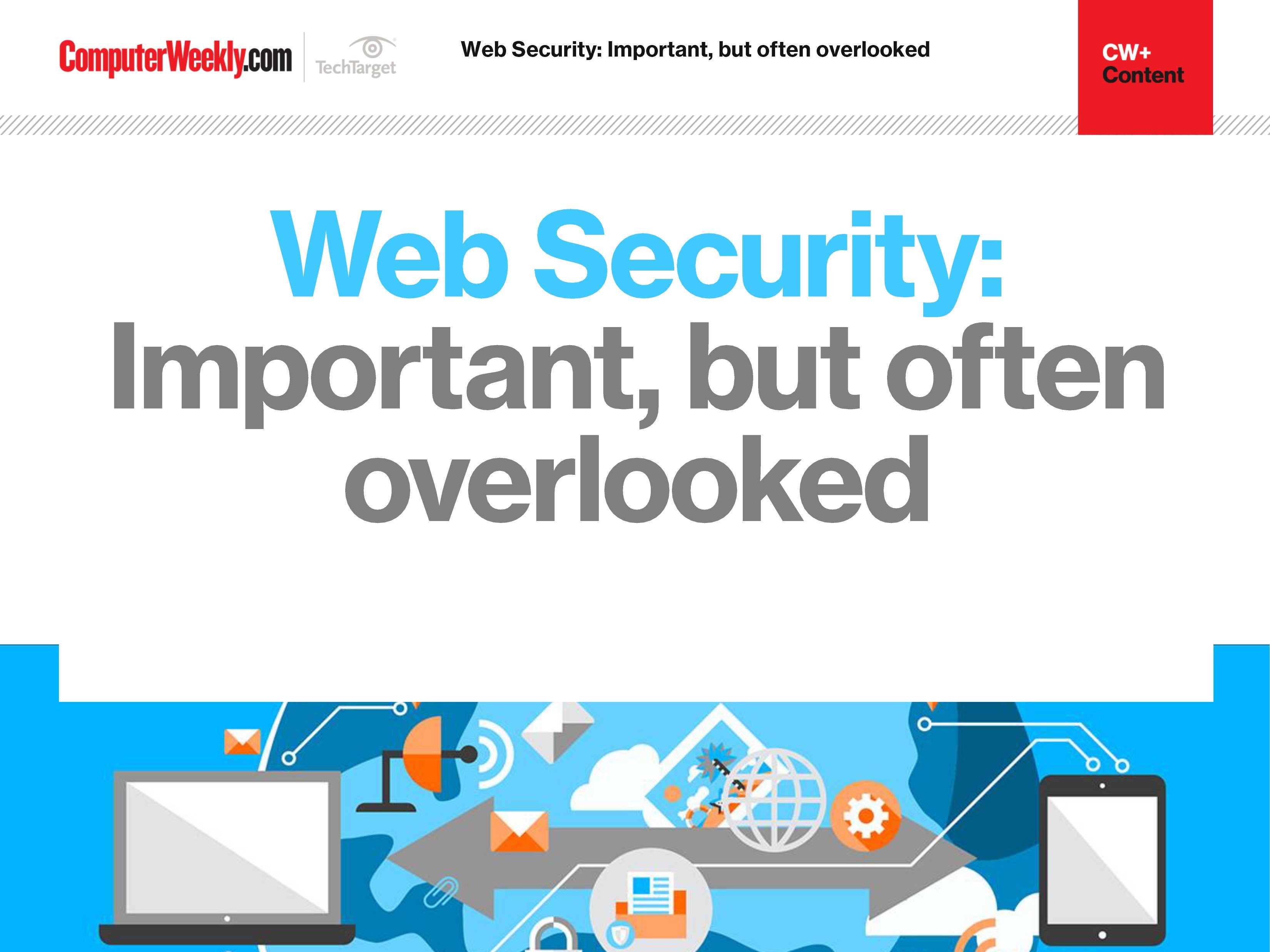 The importance of web security
Join us as we take a look at the different approaches you can take in order to bolster your web security. We find out how to identify and address overlooked web security vulnerabilities, how security controls affect web security assessment results and why web opportunities must be met with appropriate security controls.
By submitting your personal information, you agree that TechTarget and its partners may contact you regarding relevant content, products and special offers.
You also agree that your personal information may be transferred and processed in the United States, and that you have read and agree to the Terms of Use and the Privacy Policy.
An example of a common problem users face is making the business case to upgrade their software when a product they use stops shipping.

As reported in Computer Weekly last week, users such as Homebase, which has completed a SAP R/3 implementation, now face the prospect of migrating to the MySAP platform.

"Why upgrade when you do not need to?" Bennett asked. She said users should only upgrade when there was a clear business benefit in doing so.

The IT director of a major UK retailer company told Computer Weekly this was precisely the approach he was taking. The IT department had postponed its upgrade from SAP R/3 until such time as the business required MySAP's extra functionality.

Another area users can look at is charge-back, Bennett said, where users charge individual business departments for IT services.
The idea is that a business unit can correlate a business objective with the IT cost to achieve it. "Charge-back works to a point, but you need to ensure the cost of administration does not outweigh the benefits," she said.

In some cases charge-back is not possible, said Bennett. For example, a small department cannot justify the cost of upgrading the network - such infrastructure expenditure is better spread across the business.

IT infrastructure projects are often difficult for IT directors to justify, said Bennett, who suggested that IT directors treat IT infrastructure as an exercise in risk assessment.

"With critical infrastructure, looking at cost will not get you anywhere. You need to look at the risk," she said. "Ask how long the business would survive - if Amazon went down for half an hour, it could cost the company a month's profit margin."

Bennett's final piece of advice was to avoid using metrics such as uptime and CPU utilisation when speaking to the business.
"Ensure your overall metrics are aligned," she said. There is little point in having one metric for IT, one for the call centre and another for sales. Business needs to look at how it treats IT. If we do not make the effort now, we never will."
Web services lower integration costs
Web services will lower the cost of integration but there has been little progress in developing standards for linking business processes, Forrester warned this week. Martha Bennett, vice-president of research at Forrester, said, "We are now moving to lower-cost integration, but higher-level standards [for web services] are lacking." Thanks to progress on standards, Bennett said low-level protocols such as Soap were in pretty good shape. She urged users to begin deploying web services in their own businesses, where they can "make mistakes in private".
Read more on IT risk management