Group 4 company farms out IT security to C&W
Global Solutions, part of security firm Group 4 Falck, has outsourced the management of its firewalls, anti-virus systems and...

Download this free guide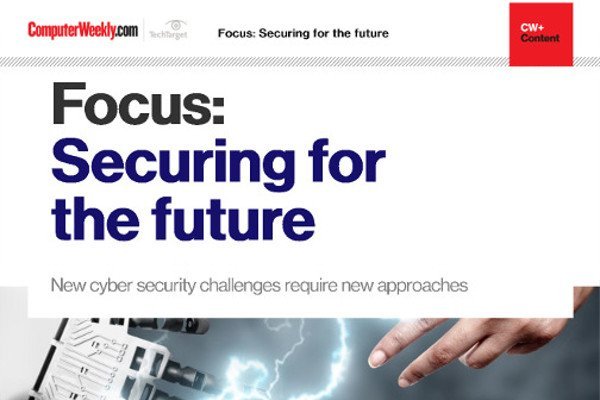 New technologies: a source of threat as well as a solution
Learn about fighting the ever evolving ransomware, IoT botnet malware and data manipulation attacks.
By submitting your personal information, you agree that TechTarget and its partners may contact you regarding relevant content, products and special offers.
You also agree that your personal information may be transferred and processed in the United States, and that you have read and agree to the Terms of Use and the Privacy Policy.

Global Solutions, part of security firm Group 4 Falck, has outsourced the management of its firewalls, anti-virus systems and disaster recovery plans to Cable & Wireless in an £8m deal.

The company said the five-year deal would free up its IT staff and managers to concentrate on Global Solutions' core businesses. These include running prisons, young offender institutes, hospital transport and servicing offices at the GCHQ spy centre.

Phil Bannister, business systems manager at Global Solutions, said the contract with Cable & Wireless would reduce costs by providing the firm with a single point of contact for its security needs, rather than the variety of suppliers it had to deal with previously.

"We had a range of different companies providing different parts of the service. We had one company providing a managed firewall service and another providing internet and anti-virus services," he said.

"Cable & Wireless was managing our wide area network, but this was creating challenges because we were co-ordinating our security across different organisations."

Global Services has commissioned Cable & Wireless to review the company's security and to make recommendations for any changes or improvements by the summer.

As part of the contract, Global Services has added anti-spam technology to its networks, which it said has significantly reduced the load on the corporate network. It has also begun a programme to roll out voice over IP telephony.

"One of the benefits of going to Cable & Wireless and the partnership we have with them is that we can say that we want them to go away and come back with proposals for security that we will evaluate. We do not have any specific plans, but we have asked them to assess our position," said Bannister.

The contract with Cable & Wireless for managed security follows a deal made in 2000 when Cable & Wireless took over responsibility for providing the company's fixed data and voice communications.

Global Services awarded Cable & Wireless the security contract following a tendering exercise with rival suppliers. Cable & Wireless agreed to drop its prices after "heavy negotiations", said Bannister.

Dealing with a single supplier will reduce the number of review meetings that managers have to attend, Bannister said.

"We can now tell Cable & Wireless what we want to achieve and they will deal with the details," he said.