Billions of pounds wasted every year on IT systems in the UK
Fewer than one in five of all IT projects in the UK can be considered truly successful leading to billions of pounds being wasted...
Fewer than one in five of all IT projects in the UK can be considered truly successful leading to billions of pounds being wasted every year on IT systems, according to research from the Royal Academy of Engineering and the British Computer Society.

Download this free guide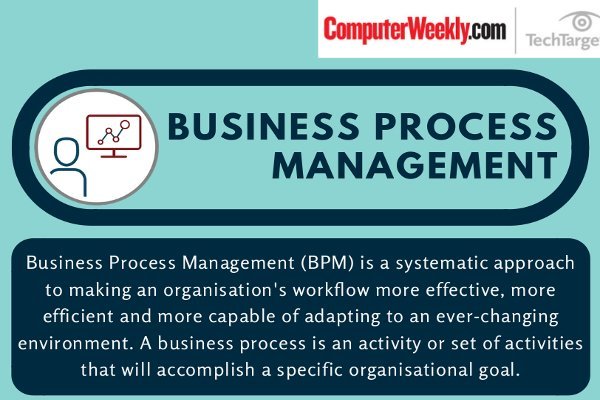 Infographic: Business Process Management
Discover what buyers are telling us about their next business process management buy, including top purchase drivers, top features and the top vendors being considered for purchase.
By submitting your personal information, you agree that TechTarget and its partners may contact you regarding relevant content, products and special offers.
You also agree that your personal information may be transferred and processed in the United States, and that you have read and agree to the Terms of Use and the Privacy Policy.
"The UK public sector alone has spent an estimated £12.4bn on software in the past year and the overall UK spend on IT is projected to be a monumental £22.6bn," said Basil Butler, chairman of the working group that produced the report.
"We looked at a range of studies showing that only around 16% of IT projects can be considered truly successful."
The report, released today (22 April), said the UK is failing to produce software engineers and managers with the IT and project management skills to commission and execute complex IT projects.
Despite many examples of good practice, there is still a lack of professionalism in software engineering that could even be dangerous in safety-critical systems, it warned.
The report recommended that all senior IT practitioners designing and delivering high-consequence systems should be either Chartered IT Professionals – a new qualification being launched by the BCS – or Chartered Engineers.
"It is time for the IT industry to recognise the engineering content of their work and to embrace the discipline and professionalism associated with traditional branches of engineering," said John McDermid, Professor of software engineering at the University of York and a member of the working group.
"In fact, there is a powerful argument that registration should be mandatory for people working on high-consequence systems like safety-critical or banking software. We think the Office of Government Commerce should consider this."
The lack of suitably qualified systems architects means complex IT projects are often not approached in the right way.
"Projects are often poorly defined, codes of practice are frequently ignored and there is a woeful inability to learn from past experience," McDermid said.
"The role of systems architects is critical – their job is to translate a business vision into a technical blueprint. They often hold the keys to success in complex IT projects but they are in very short supply. The UK could benefit enormously from exploring ways to identify and support people with these unique skills."
Read more on Business applications