Small teams support each other
Firefly PR ensures its IT team works well by sharing responsibility and ensuring personalities are complementary.
This Article Covers
RELATED TOPICS

Download this free guide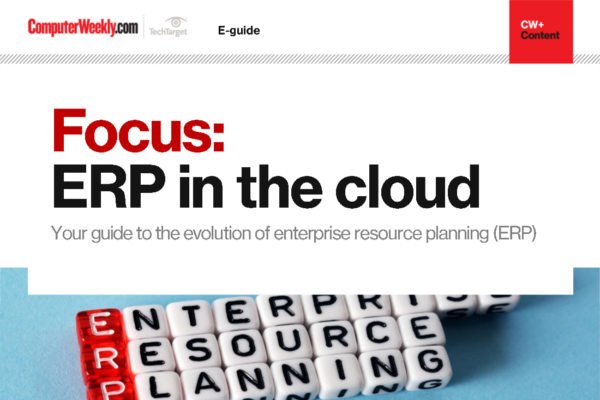 Are you keeping up with the ERP evolution?
Read about the new best practices for the ERP systems and how to tackle the growth of ERP integrations.
By submitting your personal information, you agree that TechTarget and its partners may contact you regarding relevant content, products and special offers.
You also agree that your personal information may be transferred and processed in the United States, and that you have read and agree to the Terms of Use and the Privacy Policy.

Firefly PR ensures its IT team works well by sharing responsibility and ensuring personalities are complementary.



At PR company Firefly, the way to ensure good team working is to keep the team small. Between them, Jude Burrows and Mohammed Zakeria run the whole IT department and look after the IT needs of Firefly's 70 staff.

"We complement each other perfectly," said Burrows. "We each have separate skills. My specialism is Citrix and messaging and Mohammed works with databases and security. Our skills fill each other's gaps.

"We think on the same level and there is no clash of personalities. We are not stereotypical IT people - working in PR with a lot of outgoing and expressive people has meant we have taken that on ourselves, and we are perhaps more outspoken than the 'nerdy' image of IT," he said.

Burrows and Zakeria work completely as a team - they are both jointly in charge of IT.

"We have the same seniority and the same salaries," said Burrows. "It would not be fair otherwise, as we took on the role of supporting each other; where one was weak the other would be strong."

They also pitch jointly to the board. "We work a lot of our ideas out together," said Burrows. "Then we put them to the board and back each other up."

Because there are only two members of staff to do all the IT work, each staff member does everything needed in the function, from frontline support for users to project planning and budgeting.

"Frontline support takes up about 30% of our time," said Burrows. "We tend to take more time on the more senior work because we want to get the planning right."

The close match between the two workers means they seldom disagree and if they do, they know how to resolve it.

"We do have arguments, but then we calm down and try and look at the situation from each other's point of view," said Burrows. "We usually find a happy medium, but sometimes it is a question of one of us saying, 'OK, we will do it your way and you will take responsibility."

Loyalty to each other, and to the business, comes before personal ambition. "We are not ambitious in the sense of being prepared to run each other over to reach our own goals. We want to look at the bigger picture - we came here to improve the IT and we have," said Burrows.

That sense of common achievement also keeps them both happy. "Professionally we have a high success rate," said Burrows. "We can pat each other on the back. Firefly used to roll out new IT and there would be a lot of problems - now our roll-outs are much more successful. We have 99.999% uptime and we can fix faults within an hour."

Although the two work well together, they do not over-stress their professional relationship by socialising together as well.

"We have separate personal lives," said Burrows. "Otherwise it would get too much."

Burrows believed that close personal team work, the challenge of running the IT department with two people and "a company that believes it is built up from employees, not down from the top," makes a clear best place to work.

"We have got a very good set-up," he said.

Firefly PR won the Computer Weekly Best Places to Work in IT 2003 award in the media, hospitality, leisure and entertainment category
Read more on Business applications