Mozilla launches European support arm
European developers and users of open-source internet applications from the Mozilla Foundation can now turn to a local group for...
European developers and users of open-source internet applications from the Mozilla Foundation can now turn to a local group for support.
The foundation has launched Mozilla Europe, at www.mozilla-europe.org, to develop, promote and help deploy its suite of open-source software products in Europe. Mozilla Europe will be based in Paris.

Download this free guide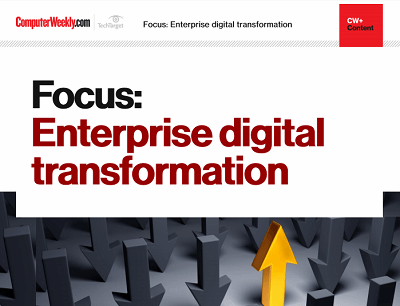 Are you digital to the transformation?
Digital transformation - the buzzword that we can't get away from. Enterprises need to accelerate their digital transformation journeys to avoid being left behind in an increasingly digital world. It's not an easy feat, but one that can be costly to get wrong. Join us as Computer Weekly takes a look at how businesses can stay on track through collaboration, innovation, and listening to user needs.
By submitting your personal information, you agree that TechTarget and its partners may contact you regarding relevant content, products and special offers.
You also agree that your personal information may be transferred and processed in the United States, and that you have read and agree to the Terms of Use and the Privacy Policy.
"The European website is just the beginning," said Tristan Nitot, cofounder and managing director of Mozilla Europe. "We want to find and support European programmers, web translators and other contributors. As part of this effort, we aim to meet with universities and engineering schools to promote Mozilla-related programs during their studies."
Mozilla is the original code name for the product that came to be known as Netscape Navigator and later Netscape Communicator. The name today is used as a generic term for Internet client software developed within the Mozilla Foundation open-source project.
The non-profit foundation, established in California in July 2003 with start-up support from the Netscape unit of Time Warner's American Online division, provides organisation, legal and financial support for the Mozilla open-source software project.
In January, the foundation released version 1.6 of its web browser, which is available for download on the organisation's website: www.mozilla.org. The organisation is now developing a new browser, called Firefox. Its standalone e-mail and newsgroup application, Thunderbird, can be used as a companion to Firefox or by itself.
The European website offers local support in English, French, German and Spanish. Support in three additional languages, Dutch, Italian and Slovak, will be available soon.
"Although Mozilla's web browser is available in around 60 languages, efforts to localise our website have lagged behind," Nitot said. "We aim to change this as we reach out locally to contributors and users."
John Blau writes for IDG News Service
Read more on Operating systems software