Lloyd's moves to end paper-based transactions will save £50m a year
Lloyd's, the world's largest insurance market, is embarking on two major IT projects to eliminate paper-based transactions and...

Download this free guide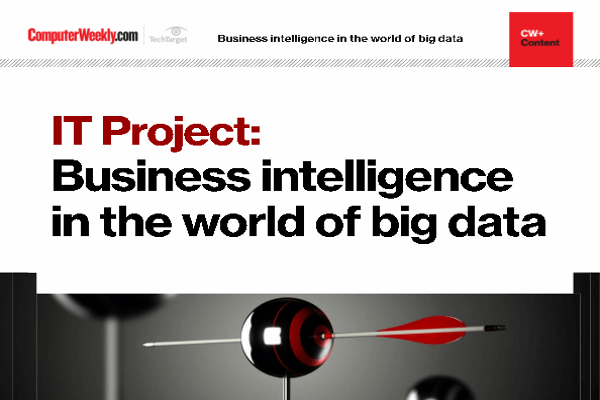 "Business intelligence is very much a priority for corporate IT"
Find out why business intelligence remains on top of 2016/2017 IT priorities and get access to some great case studies
By submitting your personal information, you agree that TechTarget and its partners may contact you regarding relevant content, products and special offers.
You also agree that your personal information may be transferred and processed in the United States, and that you have read and agree to the Terms of Use and the Privacy Policy.

Lloyd's, the world's largest insurance market, is embarking on two major IT projects to eliminate paper-based transactions and help it compete against international rivals.

The projects - an electronic system for processing transactions and a document repository to store new claims - will cost £11m to implement and save £50m a year in costs, Lloyd's has estimated.

The new systems will eventually handle about £56bn in transactions each year and be used by thousands of brokers and IT staff worldwide. Member firms will have to update their main underwriting and accounting systems to interface with the new accounting and settlement system.

Although most financial exchanges have moved to electronic trading, 1.5 million paper documents pass through the London insurance market each year. Lloyd's provides insurance services to businesses in 190 countries.

"I have not found anyone who thinks that more than 50% of transactions in the insurance underwriting market will still be paper-based in five years time. We have to start driving paper out of the marketplace," said Iain Saville, head of business process reforms at Lloyd's and executive chairman of electronic trading system supplier Kinnect, which is part-owned by Lloyd's.

The projects are part of a wider drive by the UK insurance market to reduce costs and process claims more quickly by standardising business around the latest technical standards.

The back-office accounting and settlement system will be built over the next year to transfer and settle millions of messages sent between brokers using the Acord XML-based insurance industry messaging standard.

The system will be developed by Xchanging, a technology company part-owned by Lloyd's. It will run on hardware from Sun Microsystems with a Java-based J2EE engine linking to a large mainframe.

An existing document repository for the insurance market will be beefed-up over the next year to store the 90,000 new claims a year handled by the market.