M&S uses genetic IT to create best displays
High-street retailer Marks & Spencer is using genetic algorithm technology to transform its in-store displays and improve stock...

Download this free guide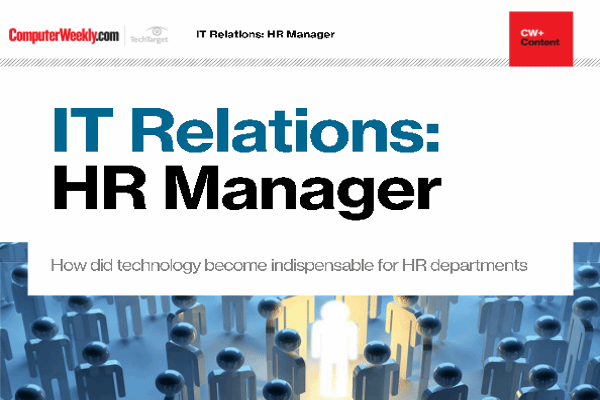 How did technology become indispensable for HR departments
HR and IT departments have begun to work closely together over the last few years. While HR historically has often received limited attention, companies now understand the key role the department plays in the business.
By submitting your personal information, you agree that TechTarget and its partners may contact you regarding relevant content, products and special offers.
You also agree that your personal information may be transferred and processed in the United States, and that you have read and agree to the Terms of Use and the Privacy Policy.

High-street retailer Marks & Spencer is using genetic algorithm technology to transform its in-store displays and improve stock management.

The company, which has 320 stores across the UK, is one of the first UK retailers to use the technology, which was first developed 20 years ago.

M&S is working with software supplier Marketmax on the system, which takes data from the store's stock management systems, forecasting systems and product databases and uses it to optimise store layout.

"We have more consistent layouts, higher quality plans - because we are not reliant on manual skills - and improved stock management because we can order more accurately," said Pat Farag, head of IT solutions for the food division at M&S.

The accuracy of the system, which has been installed in 110 of the retailer's larger stores, has allowed M&S stores to receive three deliveries a day instead of one. Farag said this has boosted efficiency.

In the past, layout planning at M&S was conducted manually, which proved inefficient and time consuming, Farag said.

"The lack of information about the space taken up by goods or displays led to inefficient filling as all the stock was delivered first thing in the morning," she said. "This required a lot of effort and meant shelf stacking through the day was ad-hoc."

M&S learned several lessons from the roll-out of genetic algorithm technology, which began with a 50-store trial in 2002.

"We underestimated the need to work on-site with the software suppliers, as we have a largely in-house IT operation," Farag said. "We also had problems with slower than anticipated development because we underestimated how tough it would be to roll out something brand new like this.

"Only when project teams went into individual stores, did staff see the benefits," Farag said.


How it works

Genetic algorithm technology:

Creates the initial population of products

Scores individual items against commercial objectives

Randomly promotes products on the basis of commercial objectives and past sales patterns

Kills off under-performing product lines.
Read more on IT jobs and recruitment