OS/390 users win reprieve as IBM agrees to give continued support
IBM has accepted calls to give OS/390 2.10 users a further six months to purchase its z/OS 1.4 mainframe operating system.
This Article Covers
RELATED TOPICS

Download this free guide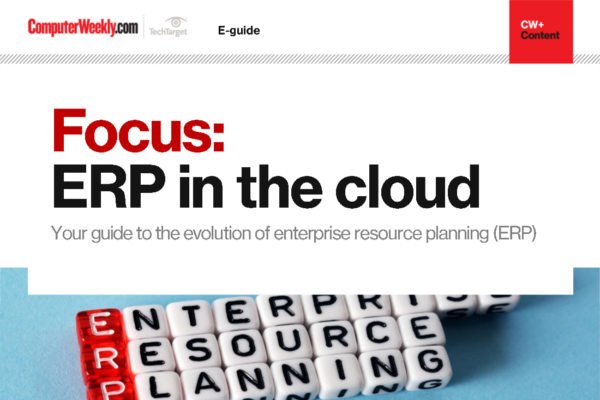 Are you keeping up with the ERP evolution?
Read about the new best practices for the ERP systems and how to tackle the growth of ERP integrations.
By submitting your personal information, you agree that TechTarget and its partners may contact you regarding relevant content, products and special offers.
You also agree that your personal information may be transferred and processed in the United States, and that you have read and agree to the Terms of Use and the Privacy Policy.

IBM has accepted calls to give OS/390 2.10 users a further six months to purchase its z/OS 1.4 mainframe operating system.

Those who take up the offer will then be eligible for IBM support until 2007. Users had faced a previous deadline of March 2004 to move to z/OS or face running unsupported systems.

Independent IBM user group Guideshare Europe said the move was a significant breakthrough and would help hundreds of UK users running OS/390 2.10.

Speaking at a Guideshare Europe workshop, Julie-Ann Williams, chairwoman of the special interest group for large systems users, said, "We won. IBM has extended availability of z/OS 1.4 until September 2004."

Although many US users have made the migration to z/OS 1.4, the same was not true in Europe. "European users have previously gone unnoticed by IBM," she said.

IBM had planned to discontinue selling version 1.4 when the 1.5 release is introduced in March 2004.

The z/OS releases 1.4 and 1.5 are the last versions of the IBM mainframe operating system to support existing G5, G6 and Multiprise hardware, and mainframes from Amdahl and Hitachi.

But many users see 1.4 as a milestone release, and an essential step on migration towards 64-bit zSeries hardware.

When IBM ends support for OS 1.4/1.5 in 2007 users will no longer be able to run a supported operating system on these legacy mainframes and will need to upgrade to 64-bit zSeries hardware.

Williams said the significance of the extension was that it would allow users to avoid the potential problems involved in upgrading hardware and operating systems at the same time.

John Phelps, a research director at Gartner, said users could now run their OS/390 2.10 installations in a coexistence mode with z/OS 1.4, which would allow them to receive IBM support to move from the OS/390 2.10 release to z/OS 1.4.

"Had 1.4 stopped shipping in March, users would not have received support for the migration from OS/390 2.10," he said.
Read more on Business applications