Torvalds releases Linux 2.6.0 kernel
Linux creator Linus Torvalds has announced that version 2.6.0 of the Linux kernel is ready for business.
Linux creator Linus Torvalds has announced that version 2.6.0 of the Linux kernel is ready for business.
The last production version of the kernel, 2.4, was released in January 2001, and a test version of the 2.6 kernel was released in July, with new features extending the operating system's reach into new markets.

Download this free guide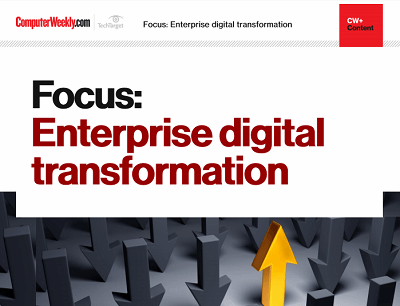 Are you digital to the transformation?
Digital transformation - the buzzword that we can't get away from. Enterprises need to accelerate their digital transformation journeys to avoid being left behind in an increasingly digital world. It's not an easy feat, but one that can be costly to get wrong. Join us as Computer Weekly takes a look at how businesses can stay on track through collaboration, innovation, and listening to user needs.
By submitting your personal information, you agree that TechTarget and its partners may contact you regarding relevant content, products and special offers.
You also agree that your personal information may be transferred and processed in the United States, and that you have read and agree to the Terms of Use and the Privacy Policy.
Version 2.6 has been tested on servers with up to 64 processors, and supports up to 64Gbytes of memory on 32-bit systems. At the other end of the scale, it includes support for low-cost, low-power processors with limited memory management capabilities, often used in embedded devices.
It should run well on servers, although large database applications will experience performance problems, kernel maintainer Andrew Morton wrote in an e-mail to the Linux-kernel mailing list.
Fixes have already been found for some of these, and will be introduced in version 2.6.1 of the kernel, and database application performance can be improved somewhat by changing the default behaviour of the kernel's input-output scheduler, he added.
He admitted that desktop and laptop users may still see some bugs, as the variety of available hardware in such machines makes testing more difficult.
Even though version 2.4 was released almost three years ago, volunteers around the world are still contributing patches and fixes to it, making the decision to declare version 2.6.0 ready, and put an end to testing, seem somewhat arbitrary.
The first of 11 test versions of the 2.6 kernel was released on 13 July. Since the sixth one appeared in late September, the number of bug fixes has been shrinking with each new release.
"The patch from -test11 is a svelte 11Kbytes in size," Torvalds wrote to the Linux-kernel mailing list earlier this weeek. "It's not the totally empty patch I was hoping for, but judging by the bugs I worked on personally, things are looking pretty good."
A number of bugs remain, but are not, at present, considered to be release-critical. Fixes for some of them are already being tested, but "they just didn't have the kind of verification yet where I was willing to take them", Torvalds added.
Peter Sayer writes for IDG News Service
Read more on Operating systems software