Look forward to a year of IT events
As the IT industry gains more confidence, so the number of events, seminars, exhibitions and conferences looks set to grow in...

Download this free guide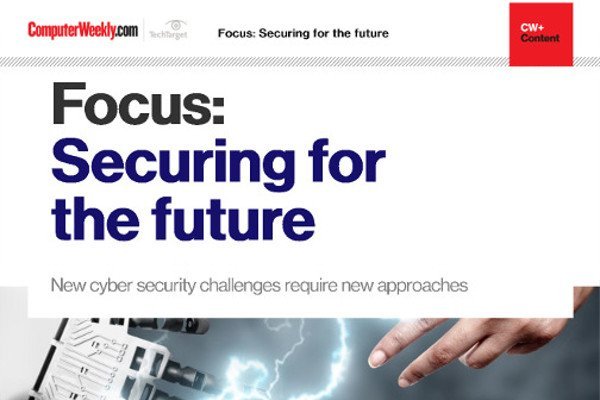 New technologies: a source of threat as well as a solution
Learn about fighting the ever evolving ransomware, IoT botnet malware and data manipulation attacks.
By submitting your personal information, you agree that TechTarget and its partners may contact you regarding relevant content, products and special offers.
You also agree that your personal information may be transferred and processed in the United States, and that you have read and agree to the Terms of Use and the Privacy Policy.

As the IT industry gains more confidence, so the number of events, seminars, exhibitions and conferences looks set to grow in 2004.

January gets off to a quiet start, with the BCS Elite dinner on 28 January, preceded on the same day by the FT's Outsourcing to India conference.

A highlight in February is the NCC/National Hi-Tech Crime Unit E-Crime Congress in London on 24 February.

The Gartner Spring Symposium will be held in Barcelona on 14-17 March and Oracle users have a conference nearer to home at the Oracle Irish user group conference in Dublin on 25 March. IBMiSeries users have their spring bash in Stratford on 27-28 March.

Northern-based public sector users have Government Computing North in Manchester on the 16 March. Those wanting to see IT wares from around the world can visit Cebit, the world's largest IT show, in Hanover, Germany from 18-24 March.

Infosecurity, the UK's largest IT security exhibition, takes place in Olympia in London on 27-29 April, along with a high-level conference.

The IT Directors' Forum on board the Aurora sets sail from 12-15 May, and, for techies, the UK Computer Measurement Group holds its annual conference in Oxford on 24-26 May. Public sector IT users can take stock at Public Sector Expo from 14-15 May in London.

Continental Europe beckons for those wanting an overview from Giga analyst at the GigaWorld Europe event in Paris on 2-4 June, and the HP-Interex EMEA Conference in Madrid on 7-10 June is for those using HP, Compaq and Digital equipment.

Europe comes to Cardiff (20-22 June) as the IBM small systems user group Common holds Common Europe in Wales in 2004.

The pace hots up for senior IT professionals during June, with the Economist's chief information officers' and IT directors' summit on 10 June in London; the Oracle User Group Apps World conference, in London on 23-26 June; and the Government Computing Conference and Exhibition in Earls Court, London on 22-23 June.

The last big event before the summer is Intellect's ICT Industry Charity Ball in London on 8 July, which will be attended by several hundred IT professionals, users and suppliers in aid of the Treehouse charity for children.
Read more on IT risk management