Sun desktop gains ground on MSOffice
Sun users gathered in Berlin last week for the company's first major European conference and to hear about the latest UK convert...

Download this free guide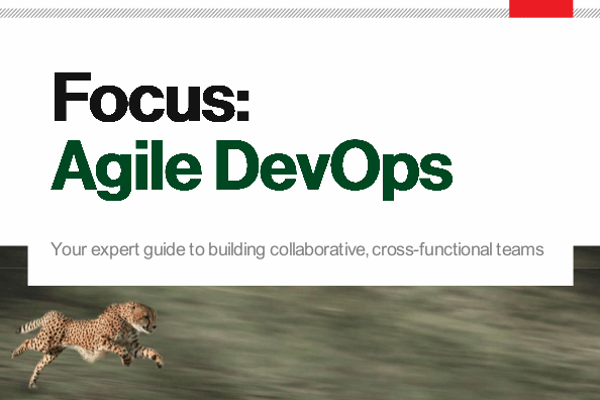 How can your business benefit from DevOps?
Let's take a look at six of the development practices that Disciplined Agile Delivery recommends for disciplined DevOps teams.
By submitting your personal information, you agree that TechTarget and its partners may contact you regarding relevant content, products and special offers.
You also agree that your personal information may be transferred and processed in the United States, and that you have read and agree to the Terms of Use and the Privacy Policy.

Sun users gathered in Berlin last week for the company's first major European conference and to hear about the latest UK convert to the open source values of Staroffice



Sun used its Berlin user conference to announce a major roll-out of Staroffice, its desktop rival to MS Office, in an infrastructure and desktop deal with high-street photographic retailer Jessops.

As part of the deal, which is expected to shave £2m off Jessops' point of sale management and desktop costs, Sun will provide the technology infrastructure for the retailer's point of sale enterprise management system. A hosted enterprise learning platform is being deployed to train staff.

The first phase of the roll-out went live at Jessops' head office in Leicester in November and the UK-wide programme is due to be completed early next year.

Gerald Walton, head of business systems development at Jessops, said, "We want to reduce our costs and IT complexity, but still take advantage of innovative technology.

"By centralising our point-of-sale management and moving to Staroffice we will not only save money, we will have a centralised view of each and every Jessops store across the UK," he said.

The learning platform will manage training on Jessops' Pronto electronic point of sale system for 3,000 employees in 250 stores. Walton said this would help the company to "understand our employees' core skillsets and identify skills gaps, then plug the gaps with just-in-time training".

Managers will be able to track which employees have completed Pronto training, and monitor how effective this has been. Analysis of the data will enable Jessops to understand its employees' ability to operate the systems and monitor productivity levels.

Several UK organisations are already using Staroffice, including Central Scotland Police force, Penwith District Council and food distributor Pauley's.

l Sun chief executive officer Scott McNealy used his keynote address at the conference to promote the general availability of its Linux-based Java desktop system at the Berlin conference, which will be licensed on a basis of around £65 per desktop.
Read more on Operating systems software