Government quizzed over problems at CSA
The government has faced questions on the floor of the House of Commons about disclosures made in Computer Weekly last week about...
This Article Covers
RELATED TOPICS

Download this free guide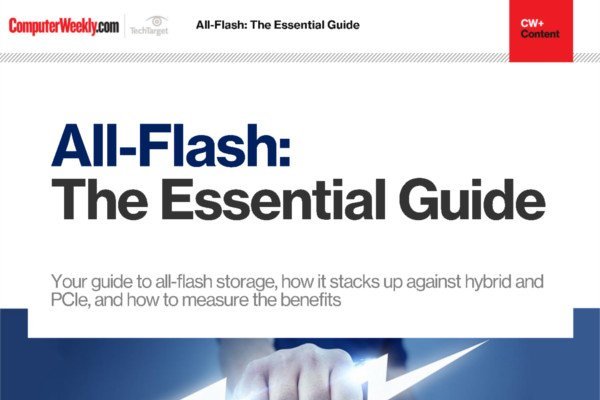 All-Flash: The Essential Guide
Access this guide to learn about all-flash storage, how it stacks up against hybrid and PCIe, and how to measure the benefits.
By submitting your personal information, you agree that TechTarget and its partners may contact you regarding relevant content, products and special offers.
You also agree that your personal information may be transferred and processed in the United States, and that you have read and agree to the Terms of Use and the Privacy Policy.

The government has faced questions on the floor of the House of Commons about disclosures made in Computer Weekly last week about IT systems at the Child Support Agency.

Work and pensions minister Chris Pond was asked to confirm or deny the content of Computer Weekly's articles on the CSA, which disclosed that up to 40% of older records held by the agency could contain defects, omissions or anomalies, and up to 14 million items related to the records may need validating and checking.

The questions were asked by the shadow minister for economic affairs Paul Goodman, who sits on the select committee on Work and Pensions - the body that oversees the operations of the CSA. Goodman has taken a particular interest in why CSA staff have been unable to transfer one million cases from old equipment to replacement systems that operate new simplified rules for dealing with claims.

In a front page article and a two-page analysis last week, Computer Weekly said that thousands of parents whose cases could not transfer to the latest equipment were operating under an old payments regime that forced them to pay more money to the agency than they would under the new rules.

Goodman asked Pond to be candid with MPs about the reasons for the delay in transferring the old cases to the new scheme.

"Will he confirm or deny the report in this week's Computer Weekly, which claims that up to 40% of the old records could contain defects, omissions and anomalies; that up to 14 million individual items may need validating, correcting or checking; and that the CSA has 'no clear solution to its difficulties, no real idea when it will transfer the million casesÉ and has not told the whole truth to Parliament about its affairs?'" he said.

Pond answered none of the specific points and went on to blame the agency's IT systems for the failure to transfer old cases to the new equipment. "We shall ensure that we tackle the problems that we are experiencing with the IT system," said Pond.

Goodman said he was disappointed with Pond's replies. "All vulnerable parents and children are getting from the minister is a patronising brush off."

Goodman now plans to table a series of written questions on the issues raised by Computer Weekly.
Read more on Data centre hardware