Onyx makes a move to buy Pivotal
Onyx has announced its intention to purchase Canadian CRM provider Pivotal.
Onyx has announced its intention to purchase Canadian CRM provider Pivotal.
Under the terms of the proposed acquisition, Onyx has offered a 26% premium over the bid from Oak Investment Partners - which will, essentially, combine Pivotal and Talsima, a Microsoft-based e-Service solutions provider.

Download this free guide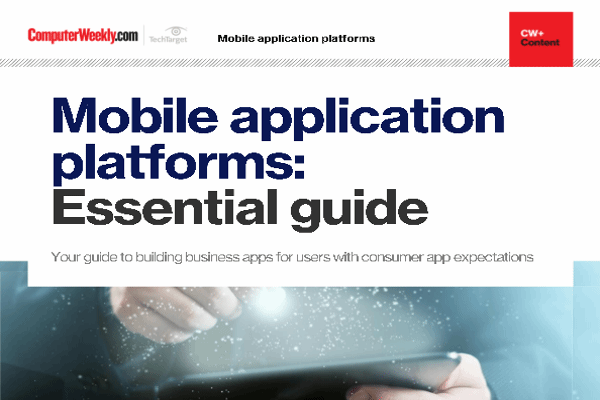 Building business apps for users with consumer app expectations
One of the mantras of modern enterprise application development is that business applications should be as easy to use as mass market consumer applications. In this guide, Computer Weekly examines the issues around mobile applications and the platforms emerging to help developers.
By submitting your personal information, you agree that TechTarget and its partners may contact you regarding relevant content, products and special offers.
You also agree that your personal information may be transferred and processed in the United States, and that you have read and agree to the Terms of Use and the Privacy Policy.
According to Patrick Angelel, vice-president of product marketing and alliances with Onyx, the acquisition makes sense for both companies because of the similarities in both product suites and customer base and would increase Onyx's position as a mid-market CRM leader.
"We feel this is a superior offer," Angelel said. "It is a very natural fit. No one is in a better position to deliver better value to Pivotal's shareholders… and customers than Onyx."
The deal would also enable Onyx to better compete across the CRM space against companies such as Siebel Systems and Microsoft, he added, but added that independent of the Pivotal acquisition, Onyx is in a position of strength with its business.
Denis Pombriant, vice-president and research director of CRM software at Aberdeen Group, said many people were under the impression that the Talisma/Pivotal merger was a done deal. However, he said the Onyx/Pivotal deal does appear to be a better fit.
"It is rather interesting that the two CRM companies are very similar architecturally," he said. "I think it may be that Onyx saw an opportunity to consolidate one of its Microsoft-centric competitors in the market, and bring over a large and compatible customer base from Pivotal into the Onyx orbit. I think this will enable the company to have greater market presence and market power."
He said it has become "absolutely critical" for companies to be thinking in terms of market presence.
Despite slight recent growth, the worldwide CRM software market shrunk by 19% from $3.7bn last year to $3bn, according to forecasts made earlier this year by Gartner.
Carly Suppa writes for ITWorldCanada.com
Read more on Business applications