Graphics boost for Thinkpad workstations
IBM is unveiling two new Thinkpad mobile workstations which claim to push the limits of Intel's Pentium M processor and ATI...
This Article Covers
RELATED TOPICS
IBM is unveiling two new Thinkpad mobile workstations which claim to push the limits of Intel's Pentium M processor and ATI Technologies' graphics technology.

Download this free guide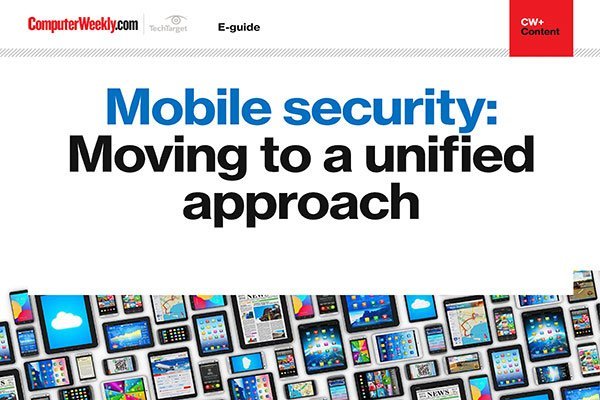 3 expert insights into how mobile security is evolving for business
Download this e-guide to read expert insights into how the current trends in mobile security strategy are showing a move from mobile device management, to enterprise mobile management and unified endpoint management - indicating an evolution towards a unified approach to mobile security.
By submitting your personal information, you agree that TechTarget and its partners may contact you regarding relevant content, products and special offers.
You also agree that your personal information may be transferred and processed in the United States, and that you have read and agree to the Terms of Use and the Privacy Policy.
The Thinkpad R50p and T41p raise the performance ceiling of IBM's notebook product lines, said Bill Iori, worldwide Thinkpad product manager for IBM.
Both are built on the same chassis as the other R series or T series notebooks, but offer a number of features designed to improve the experience of mobile professionals who work in demanding environments.
IBM is targeting engineers, industrial product developers and other workers needing a combination of high performance and mobility in a rugged package. These workers also need access to specialised software such as computer-aided design/computer-aided manufacturing applications generally certified only for high-performance machines.
IBM has certified several of those applications for the T40p, and is working with industrial software developers to bring the them to the T41p and R50p.
The notebooks use ATI's Mobility FireGL T2 graphics card, which comes with 128Mbytes of video memory. When combined with the UXGA (1600x1200) display on the R50p or the SXGA+ (1400x1050) display on the T41p, users will be able to create three-dimensional product blueprints or show potential customers detailed project plans.
The R50p comes with a 1.7GHz Pentium M processor, 512Mbytes of PC2700 (333MHz) DDR (double data rate) SDRAM (synchronous dynamic RAM), a 60Gbyte hard drive, and a CD-RW/DVD-RW drive for a starting price of $3,799. The T41p comes with the same specifications except for its CD-RW/DVD-ROM drive for a starting price of $3,449.
Both models come with Bluetooth wireless networking standard. Either Intel's 802.11b Pro/Wireless 2100 chip or a dual band 802.11b/802.11a/802.11g chip is available on certain models.
Tom Krazit writes for IDG News Service
Read more on Mobile hardware