Carlton TV signs up for pay-as-you-go digital online archive
Carlton, one of the two major independent broadcasting companies in the UK, is looking to BT to provide an online digital storage...
This Article Covers
RELATED TOPICS

Download this free guide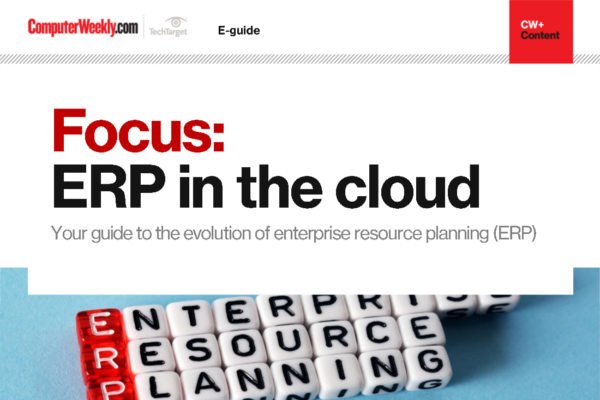 Are you keeping up with the ERP evolution?
Read about the new best practices for the ERP systems and how to tackle the growth of ERP integrations.
By submitting your personal information, you agree that TechTarget and its partners may contact you regarding relevant content, products and special offers.
You also agree that your personal information may be transferred and processed in the United States, and that you have read and agree to the Terms of Use and the Privacy Policy.

Carlton, one of the two major independent broadcasting companies in the UK, is looking to BT to provide an online digital storage service which will cut the time it takes to access video and programme clips from weeks to minutes.

BT's broadcast division recently signed Carlton as its first major customer for the Digital Content Management System (DCMS).

The digital archive allows customers to view and download content online, in contrast to the old, tape-based archives used elsewhere, which can take weeks to find and deliver clips.

Stephen Murr, business development manager at BT's DCMS, said at the Storage Expo 2003 conference, "Programme makers had to phone an archivist and put in a request - this whole process could take a matter of weeks. Using the new method, a programme maker can register to view content, log on, stream, order, and download the content within minutes."

In addition to broadcast content, the DCMS can also store video clips in a format that can be viewed over the internet or via mobile phones.

The digital archive runs on an XP1024 server from Hewlett-Packard on a pay-as-you-go basis. HP also provides BT 145Tbytes of storage.

Murr said that the pay-as-you-go element was one of the main reasons for choosing HP as its supplier. "Due to the volatile nature of the content, we do not know how long it will need to be stored online for.

"For example, a clip of Johnny Wilkinson scoring a try could be worth a lot of money for the first few days, but then it will need to be archived," he said.

All low-bit-rate internet and mobile archived content is stored on the HP XP1024, whereas broadcast-quality archived content is stored longer-term on an Adic nearline storage system.

With Carlton TV already signed up for DCMS, Murr also expects industry to find a use for the service.

"For example, car manufacturers have to create and send out thousands of VHS tapes for the media and their own distributors when they launch a new model," he said.

"By using DCMS, they will be able to store one broadcast and one low-bit rate version for each release," he added. "The media will then be able to access and download the video clips via the internet."
Read more on Business applications