US army suppliers to use RFID technology
All suppliers to the US Department of Defence will have to put radio frequency identification tags on their shipping pallets and...
All suppliers to the US Department of Defence will have to put radio frequency identification tags on their shipping pallets and cases by January 2005.

Download this free guide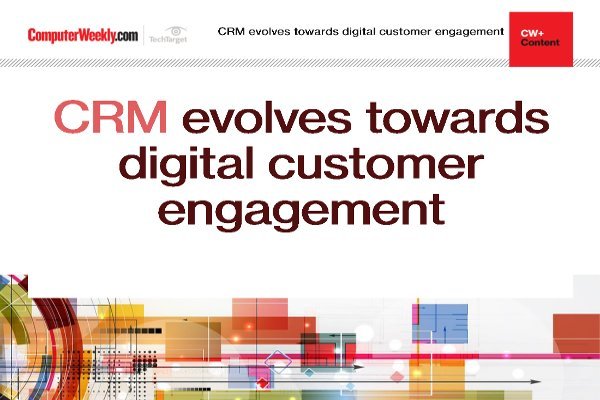 Enhancing digital customer engagement with CRM
Learn about customer relationship management has evolved towards engaging with customers through every channel, with digital at the forefront.
By submitting your personal information, you agree that TechTarget and its partners may contact you regarding relevant content, products and special offers.
You also agree that your personal information may be transferred and processed in the United States, and that you have read and agree to the Terms of Use and the Privacy Policy.
The endorsements of RFID technology by the Pentagon is expected to force product manufacturers and distributors to make big investments in their IT infrastructures over the next 15 months.
The policy will cover virtually everything bought by the US military.
The so-called passive RFID tags will be used to track the movements of about 45 million line items, said Alan Estevez, assistant deputy undersecretary of Defence for supply chain integration.
Last year, the Defence Logistics Agency, bought an estimated $24bn (£14bn) worth of goods, from 23,642 suppliers, according to a Pentagon.
Like retailer Wal-Mart, which has told its top 100 suppliers to adopt RFID, the Pentagon will use electronic product code (EPC) standards being developed by EPCglobal, a joint venture between Uniform Code Council and EAN International.
EPCglobal, which previously was called AutoID, released the technical specifications for an RFID-based EPC network and supporting technology last month.
The Defence Department's timetable for starting to use RFID technology is ambitious, Estevez said. Nonetheless, military officials believe that suppliers will be able to meet the rapid rollout schedule.
But Kara Romanow, an analyst at AMR Research who cited both software and hardware impediments, said the early 2005 deadlines imposed by the Pentagon and Wal-Mart are highly impractical.
RFID tags already have a 20% failure rate and cannot stand up to the kind of environmental extremes faced by military units, she said.
The cost of the devices is another hurdle. Passive RFID tags typically sell for up to 50 cents each. Wal-Mart wants to see that lowered to five cents per tag. Estevez said the Defence Department is looking for "the lowest possible price", but he did not disclose any cost targets.
Active RFID tags offer more capabilities than their passive counterparts but cost much more. RFID proponents claim that both kinds of tags can store more detailed information about products and materials than conventional bar codes.
Bob Brewin writes for Computerworld
Read more on Business applications