Sun should spin off Java, analyst advises
A Merrill Lynch analyst, has recommended some radical steps put Sun Microsystems on a better footing.
A Merrill Lynch analyst, has recommended some radical steps put Sun Microsystems on a better footing.
Merrill Lynch's Steven Milunovich has urged Sun to re-emphasise its Sparc hardware architecture and focus on the Intel x86 platform, spin off its Java programming language, and forget about battling Microsoft on the desktop with the recently announced Java Desktop System, formerly known as Mad Hatter.

Download this free guide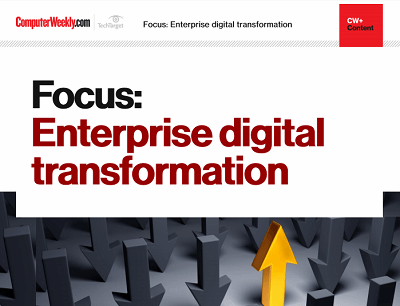 Are you digital to the transformation?
Digital transformation - the buzzword that we can't get away from. Enterprises need to accelerate their digital transformation journeys to avoid being left behind in an increasingly digital world. It's not an easy feat, but one that can be costly to get wrong. Join us as Computer Weekly takes a look at how businesses can stay on track through collaboration, innovation, and listening to user needs.
By submitting your personal information, you agree that TechTarget and its partners may contact you regarding relevant content, products and special offers.
You also agree that your personal information may be transferred and processed in the United States, and that you have read and agree to the Terms of Use and the Privacy Policy.
Java is a technological success, a so-so branding effort and a financial failure, Milunovich said.
The company last week reported a $1.05bn (£631m) quarterly loss, characterised by Sun as a non-cash charge to the fourth quarter of its 2003 financial year.
"It's necessary to cut expenses to assure profitability and narrow the product focus to re-establish a clear value proposition," said Milunovich.
The company must change course or suffer more losses and be acquired for its installed base. Sun should accept being a successful niche company, he said.
"Sun should focus on creating mission-critical systems where it can add value through innovation," Milunovich said. He advised Sun to focus on its Solaris OS and Orion platform, blades, and its N1 networking technology and services.
A Sun representative said the company would not comment on Milunovich's specific recommendations. However, Sun is offering an open invitation for Milunovich to meet with Sun officials regarding the company's progress.
Sun, although not profitable in its recently concluded financial year, did improve gross margins in products and services and has $5.7bn in securities on hand.
Paul Krill writes for InfoWorld
Read more on Operating systems software