Compression sorts out Ryland's network blues
Car and truck dealership Ryland has avoided having to spend £100,000 upgrading its network by making a £12,000 investment in...
Car and truck dealership Ryland has avoided having to spend £100,000 upgrading its network by making a £12,000 investment in bandwidth compression technology.

The company spent £12,000 on network compression devices from Peribit to beef up its UK network.

Compression technology is used to squeeze more bandwidth from the network, allowing companies to run more sophisticated IT systems without having to undertake a major upgrade.

Peribit's bandwidth compression units use molecular sequence reduction (MSR) algorithms similar to those used to match patterns in the study of DNA.

Ryland decided to opt for the technology as a way of boosting bandwidth to ease growing network traffic congestion resulting from an increase in communication with car manufacturing firms that employ e-mail and web-based ordering.

After a day's testing where Peribit devices reduced traffic volumes by 60%, Ryland bought four compression devices for its network.

This allowed it to largely stick to its existing 64kbps network as the devices effectively doubled bandwidth.

David Bourne, IT manager for the Ryland Group, said, "We had begun getting complaints from end-users that the network was getting slower.

"This was due in large part to a surge in e-mail and internet-based applications traffic with key manufacturers," he said.

"Our wide area network connections were the cause of the bottleneck and we managed to eliminate the problem without doubling or tripling our monthly communications outlays."

Download this free guide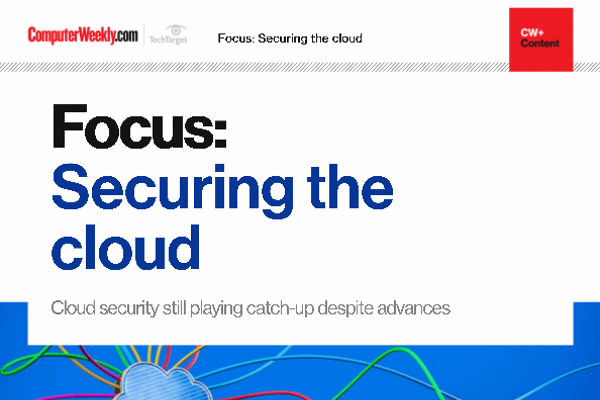 94.4% of cloud apps are not secure enough for enterprises
Access this e-guide with 6 key articles on cloud security and learn how to protect your organisation and its data on the cloud.
By submitting your personal information, you agree that TechTarget and its partners may contact you regarding relevant content, products and special offers.
You also agree that your personal information may be transferred and processed in the United States, and that you have read and agree to the Terms of Use and the Privacy Policy.
How MSR compression works
MSR algorithms identify and eliminate repetitions previously undetected in network traffic in wide area networks (Wan) to give compression ratios of between 1.2:1 - for voice and video - to 5:1 for SQL traffic
Peribit says that between 70% and 90% of traffic on Wans is repetitive and that repeating data patterns limits overall performance
MSR identifies patterns and replaces them with smaller symbols at the originating end which are then decompressed back to the original format at the destination. This allows more data to pass over the network.
Read more on Operating systems software