DoH reveals contenders' shortlist for NHS IT
The Department of Health last week unveiled the shortlist of contractors for the £2.3bn IT modernisation of the NHS.
The Department of Health last week unveiled the shortlist of contractors for the £2.3bn IT modernisation of the NHS.

BT, IBM Lockheed will fight it out for the contract to provide a UK-wide integrated care records service, the national electronic patient record system.

PlexusCare is led by EDS and Logica CMG and the Patient First Alliance consortium is led by Jarvis, with most prime contractors heading a consortia of specialist IT and services suppliers.

NHS IT chief Richard Granger said, "It is encouraging that the IT sector is able to respond so positively to the quality and competency requirements of the NHS."

According to senior IT analyst Richard Holway, "The shortlist seems largely to contain the most respected firms in our business.

"The challenges facing this project are still huge. Even those shortlisted are very concerned about the schedule and contract details. What many fear is a 'maverick' who will bid silly prices and agree an unrealistic contract."

l IBM has beaten HP and Fujitsu to a 10-year, multimillion-pound contract with the Northern Ireland Department of Health to provide a regional, consolidated IT system. It will consolidate 106 distributed IT systems from 18 trusts and four health and social services boards into two new datacentres.

The process will be stepping stone towards a single electronic care record said Gerry Gault, deputy director of IT for the Northern Ireland health service.

Download this free guide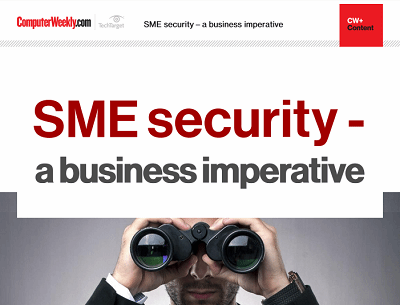 The secret to winning - SMEs and cyber security
50% of SMEs plan to spend less than £1000 on cyber defenses in the next year and only 42% of SMEs are concerned about ransomware. Anyone see a problem? Computer Weekly outlines some solutions to this growing naive trend.
By submitting your personal information, you agree that TechTarget and its partners may contact you regarding relevant content, products and special offers.
You also agree that your personal information may be transferred and processed in the United States, and that you have read and agree to the Terms of Use and the Privacy Policy.
Shortlist of NHS service providers
London BT, IBM, and Lockheed

East of England and the East Midlands Accenture, Cerner, CGEY and PlexusCare

North East, Yorkshire and the Humber Accenture, Cerner and Patient First Alliance

South East and the South West Fujitsu, Lockheed, PlexusCare and SchlumbergerSema

West Midlands and the North West BT, CSC, Fujitsu, IBM and Patient First Alliance.
Read more on IT for small and medium-sized enterprises (SME)