Sun Linux lives on in Mad Hatter software bundle
Sun Microsystems' forthcoming bundle of desktop software, codenamed Mad Hatter, will include Sun's own Linux operating systems,...
This Article Covers
RELATED TOPICS
Sun Microsystems' forthcoming bundle of desktop software, codenamed Mad Hatter, will include Sun's own Linux operating systems, even though Sun discontinued sales of its customised Linux in April.

Download this free guide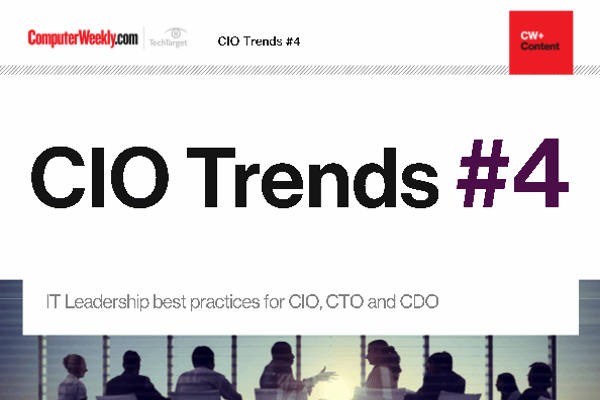 Stay on top of your game
Read about the latest trends and priorities of IT leaders: how to prepare for GDPR, make use of blockchain, transfer lessons from other sectors and become a hybrid IT and digital leader.
By submitting your personal information, you agree that TechTarget and its partners may contact you regarding relevant content, products and special offers.
You also agree that your personal information may be transferred and processed in the United States, and that you have read and agree to the Terms of Use and the Privacy Policy.
Mad Hatter, which is now in beta testing, is a package of basic desktop applications comprising mainly of open-source components. It includes Sun's StarOffice productivity suite, the Mozilla Web browser, the Gnome (GNU Object Model Environment) desktop interface, and Ximian's Evolution information management software.
Originally slated for an August release, Mad Hatter is running slightly behind schedule and is now likely to debut in September or October. Sun's target buyers for the bundle are cost-conscious businesses with large workforces that do not need high-end application functionality, such as call centres, retail outlets and bank branches.
Sun's largest beta tester is supporting 4,000 workers on Mad Hatter.
Mad Hatter will include all the basic functionality needed to equip a PC at a fraction of the cost businesses would otherwise spend licensing operating system and productivity software from Microsoft, claimed Sun software group executive vice president Jonathan Schwartz. Sun hopes to sell 50 million Mad Hatter bundles within three years, he added.
Sun anticipates pricing Mad Hatter at $50-$100 per worker, per year. The final pricing will be announced at the company's mid-September SunNetwork conference in San Francisco.
After abandoning Sun Linux 5.0, Sun partnered with Linux distributor Red Hat, selling its software on its x86 server hardware.
Sun's planned split Linux strategy makes sense, since in many ways Linux on the server and Linux on the desktop are very different technologies, said Illuminata senior analyst Gordon Haff.
In a software bundle such as Mad Hatter, the integration between applications is critical, and by controlling the operating system, Sun can better manage Mad Hatter's overall technical architecture, he said.
Stacy Cowley writes for IDG News Service