Unilever to join Open Source Development Lab
The Unilever Group has become the first non-IT company to join the non-profit Open Source Development Lab (OSDL).
The Unilever Group has become the first non-IT company to join the non-profit Open Source Development Lab (OSDL).
The OSDL is made up of a global consortium of technology companies, including Cisco Systems, Computer Associates International, IBM, Red Hat and SuSE Linux.

Download this free guide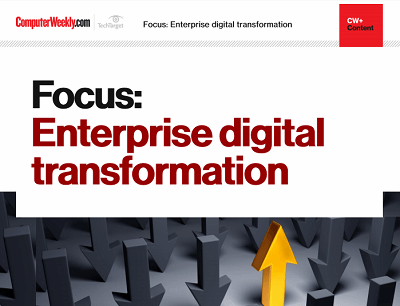 Are you digital to the transformation?
Digital transformation - the buzzword that we can't get away from. Enterprises need to accelerate their digital transformation journeys to avoid being left behind in an increasingly digital world. It's not an easy feat, but one that can be costly to get wrong. Join us as Computer Weekly takes a look at how businesses can stay on track through collaboration, innovation, and listening to user needs.
By submitting your personal information, you agree that TechTarget and its partners may contact you regarding relevant content, products and special offers.
You also agree that your personal information may be transferred and processed in the United States, and that you have read and agree to the Terms of Use and the Privacy Policy.
Last January Unilever announced that it would migrate all of its IT infrastructure from Unix to Linux on Intel-standard hardware.. It will adopt Linux for its IT systems in all 80 countries where it operates.
"Unilever's goal is to standardise its IT architecture around Linux and deliver computer systems around the world without having to worry about operating system or hardware compatibility issues," said Colin Hope-Murray, chief technology officer of the global IT infrastructure group at Unilever.
"OSDL gives us a unique venue where we can work directly with the world's major IT vendors and with the open-source development community on an equal basis to participate in the growth of Linux."
"Unilever is a significant addition to OSDL's membership," said OSDL chief executive officer Stuart Cohen. "We have expanded our charter to increase our participation in the Linux development community and with IT vendors."
Cohen added that the participation of Unilever could lead to "more programs for corporations to help ensure that Linux meets their requirements and solves their real-world business problems".
Last month, Linux inventor Linus Torvalds joined the OSDL as its first fellow to work exclusively on leading the development of Linux.
Todd R Weiss writes for Computerworld
Read more on Operating systems software