GCHQ spy centre IT upgrade soars tenfold to £450m
The cost of shifting the IT systems at Britain's GCHQ spy centre to new buildings rose tenfold as security chiefs tried to avoid...
The cost of shifting the IT systems at Britain's GCHQ spy centre to new buildings rose tenfold as security chiefs tried to avoid an effective two-year shutdown of crucial signals intelligence operations.
Initial plans put the cost of transferring the IT systems, which are at the heart of the spy centre's operations, at £40m.
When GCHQ chiefs looked at the cost of moving its whole business, rather than acquiring new accommodation, the price soared to £450m, according to a report from the National Audit Office, the government's public spending watchdog.

Download this free guide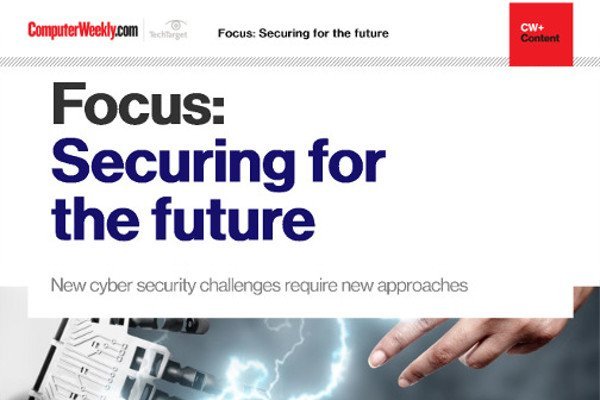 New technologies: a source of threat as well as a solution
Learn about fighting the ever evolving ransomware, IoT botnet malware and data manipulation attacks.
By submitting your personal information, you agree that TechTarget and its partners may contact you regarding relevant content, products and special offers.
You also agree that your personal information may be transferred and processed in the United States, and that you have read and agree to the Terms of Use and the Privacy Policy.
The NAO report spells out a series of astonishing blunders and omissions around the IT systems transfer.
GCHQ initially estimated the technical transition costs at £41m, based on a "box move" strategy - shutting down each system, moving it to a new building and restarting it.
"Given GCHQ's understanding at the time of the interrelationship between different systems, GCHQ judged that the consequent disruption to its systems would be acceptable," the NAO noted.
However, the cost of the move was reported as only £20m to the GCHQ board. "GCHQ has since been unable to explain why the full estimate of £41m was not reported," the NAO noted.
It was only when GCHQ began its millennium compliance programme that managers began to understand the complex interrelationship between equipment, networks and systems and the full scale of the task became apparent.
"As a result, a simple move of equipment, piece by piece, know n as a "black box" move, into a new building would not be possible without unacceptable damage to continuity of services - in effect GCHQ would produce little signals intelligence for a two-year period."
The government ordered an independent inquiry into the project management failures after GCHQ chiefs asked ministers for extra funding in late 1999.
It found that management had focused "solely on the Public Finance Initiative building and associated services", and had not seen the project as a move of GCHQ's whole business.
Ministers eventually offered GCHQ an extra £216m for the IT transfer and agreed a strategy that involved maintaining both old and new sites for the GCHQ systems. This allowed GCHQ to reduce the estimated costs of transfer to £308m, more than seven times the initial cost estimate, and 14 times the figure initially reported to the GCHQ board.
Read more on Hackers and cybercrime prevention