Councils benefit from economic slowdown but pay lags behind
Councils are finding it easier to recruit and retain ICT staff, although top-level pay still lags significantly behind the...
Councils are finding it easier to recruit and retain ICT staff, although top-level pay still lags significantly behind the private sector, according to a salary survey from the Society of IT Management.
Despite being the perennial poor relation of the private sector, the survey of 5,000 IT staff in 140 local authorities revealed that salary levels have increased slightly since last year.

Download this free guide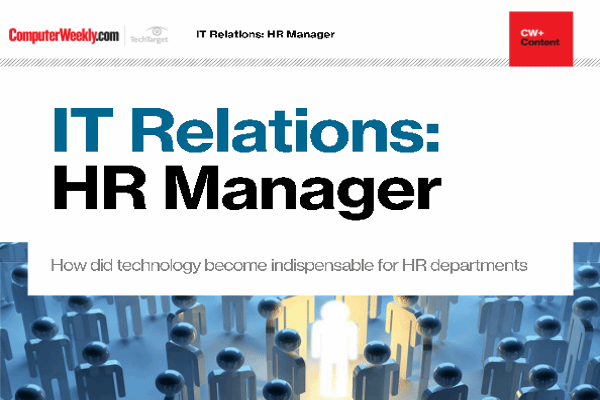 How did technology become indispensable for HR departments
HR and IT departments have begun to work closely together over the last few years. While HR historically has often received limited attention, companies now understand the key role the department plays in the business.
By submitting your personal information, you agree that TechTarget and its partners may contact you regarding relevant content, products and special offers.
You also agree that your personal information may be transferred and processed in the United States, and that you have read and agree to the Terms of Use and the Privacy Policy.
It also showed that councils are finding it easier to keep hold of their staff, thanks largely to the global economic slowdown. Only a quarter of councils said they had experienced retention problems, compared with 32% last year and 45% in 2001.
The study, which was carried out by remuneration specialist CEL, for the local authority IT directors' organisation, also found that only a third of authorities had problems recruiting staff, compared with 60% in 2001.
However, Andy Roberts, chair of Socitm's member services group, warned that councils should not be complacent.
He said, "The public sector is enjoying the benefits of difficult conditions elsewhere - when the economy picks up and competition for skilled staff increases, the private sector will increase salaries and we will find our recruitment and retention problems will worsen once again."
When the results were measured against CEL's Computer Staff Salary Surveys, a large gap was still visible between IT salaries in local government and elsewhere. This was widest at a senior level, where IT directors earn up to 40% less than their private sector counterparts.
But it appears that fringe benefits are an important part of the package offered by local authorities. The report found that more than 90% of councils offer flexible working hours and nearly three-quarters of town halls have a structured training and development plan for all staff. A quarter of councils surveyed allow selected staff to work from home.
Read more on IT jobs and recruitment