EU directive: disposing of old systems is user's job
IT departments risk incurring fines if they ignore the introduction of the European Union's waste electrical and electronics...

Download this free guide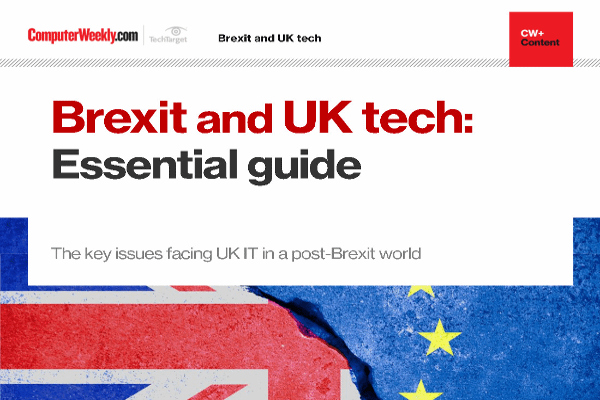 Brexit and UK tech: Essential guide
Find your way in the post-Brexit world and establish priorities in the face of uncertainty
By submitting your personal information, you agree that TechTarget and its partners may contact you regarding relevant content, products and special offers.
You also agree that your personal information may be transferred and processed in the United States, and that you have read and agree to the Terms of Use and the Privacy Policy.

IT departments risk incurring fines if they ignore the introduction of the European Union's waste electrical and electronics equipment (WEEE) directive, which aims to cut electronic waste by encouraging recycling.

"IT managers and directors need to get their act together," said Hugh Peltor, a director at Intellect, an association that represents the IT, telecoms and electronics industries. "They need to read and know the WEEE directive thoroughly and be aware the clock is ticking."

The WEEE directive came into force on 13 February and will become UK law by August 2004. Although the collection and safe disposal of IT equipment will be the responsibility of suppliers, the financing and the disposal of "historical" waste will also affect IT departments.

Firms found not complying with the terms of WEEE, such as disposing of old electrical kit in landfill sites or fly-tipping, risk punitive fines.

"IT managers need to be aware of the issues," said Pete Kenyon, a solicitor in the technology and commerce group at law firm Boyes Turner.

"The main implication is that some of the burden of financing will rest with businesses until 2005. Only after that will it rest with the producers. And if you are not replacing kit you will still be responsible for getting rid of it," he said.

Phil Reakes, managing director of recycling and re-use firm Selway Moore, said IT directors need a policy for the disposal of old kit that also takes into account other UK legislation such as the Data Protection Act.

"This is a security issue, not just an environmental issue," he said. It was inevitable that the costs suppliers will incur after 2005 for the collection and disposal of old hardware would be passed onto users, he added.

Another major concern surrounding the introduction of the WEEE directive in the UK is the apparent lack of infrastructure to handle the large scale recycling of electronic equipment.

"A key question is whether the infrastructure is there to deal with recycling in the UK, and at the moment the answer is no," said Peltor. He urged the government to do more to support the directive. "We want to recycle equipment here, not ship it halfway around the world," he said.