Many Microsoft applications will not run on Windows 2003
Users migrating to Windows Server 2003 have been warned that many current Microsoft applications won't run on the recently...
Users migrating to Windows Server 2003 have been warned that many current Microsoft applications will not run on the recently launched server operating system.

Download this free guide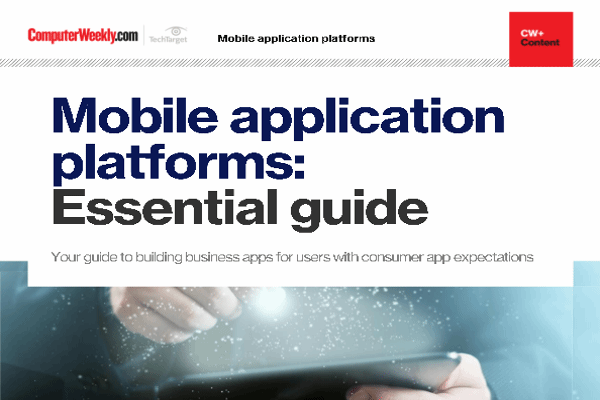 Building business apps for users with consumer app expectations
One of the mantras of modern enterprise application development is that business applications should be as easy to use as mass market consumer applications. In this guide, Computer Weekly examines the issues around mobile applications and the platforms emerging to help developers.
By submitting your personal information, you agree that TechTarget and its partners may contact you regarding relevant content, products and special offers.
You also agree that your personal information may be transferred and processed in the United States, and that you have read and agree to the Terms of Use and the Privacy Policy.
Although updates will enable some Microsoft applications to run on Windows Server 2003, some just will not work, and this will require additional investment in new software, analysts have warned.
The main losers appear to be NT 4.0 users. Microsoft has admitted that in tests around a quarter of NT4.0 applications did not work on Windows Server 2003. Ashim Pal, vice-president at analyst firm Meta Group, believes the actual figure may be even higher.
The problem stems from the inclusion of version 6.0 of Microsoft's IIS (Internet Information Server) web server software. The new version of the IIS product has been dramatically overhauled and this affects any application that relies on IIS.
No existing version of the Exchange e-mail server will work on Windows 2003 and users will have to wait for Exchange 2003 which will not be launched until later in the year. This could affect the pace, timing and progression of a migration.
Other Microsoft applications that will not work with Windows Server 2003 include some versions of SQL Server database, including versions 6.5 and 7.0; BizTalk 2000; Commerce Server 2001; Content Management Server 2001 and Mobile Information Server 2001.
The existing versions of SharePoint Portal Server and SharePoint Team Services will not run on Windows Server 2003 either. Again, users will have to wait for the release of the 2003 versions.
Applications like BizTalk Server 2002 and SQL Server 2000 will not run on Windows Server 2003 in their current state and will need updates or service packs. One key service pack, Service Pack 1, is not yet available.
However, Pal said users should not be overly concerned by the news. "I don't consider this a really big deal - it's not earth-shattering," he said.
Pal pointed out that most people tend to deploy Windows Server software quite conservatively, Exchange Server 2003 is not far off and users can always run a mixed environment of server operating systems.
It is not yet clear which software from other suppliers is incompatible with Windows Server 2003. Concerned users should identify any applications that rely on IIS Server and contact their suppliers.
Read more on Business applications