Reuters service uses .net
Global information company Reuters has unveiled a financial research service based on Microsoft's .net technology.

Download this free guide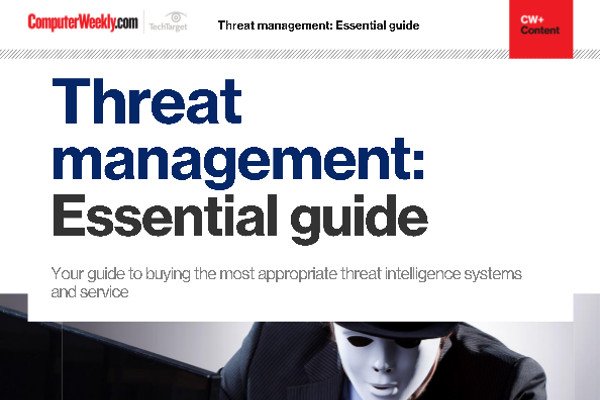 Don't become a victim!
Find out what are the most appropriate threat intelligence systems and services for your organisation
By submitting your personal information, you agree that TechTarget and its partners may contact you regarding relevant content, products and special offers.
You also agree that your personal information may be transferred and processed in the United States, and that you have read and agree to the Terms of Use and the Privacy Policy.

Global information company Reuters has unveiled a financial research service based on Microsoft's .net technology.

Multex 360, an advanced research and analysis software tool, helps financial portfolio managers and analysts find, filter and share research information.

The Multex 360 system was built using Microsoft's Visual Studio .net development tool and the C# programming language. Users access the system via a web browser, which connects to Microsoft web servers using Simple Object Access Protocol or HTTP.

Reuters' adoption of .net technology is a welcome boost for Microsoft. Despite heavy publicity and predictions that it would change the face of corporate computing, .net has yet to be widely adopted by business.

Isaak Karaev, president of Reuters Investment Banking and Brokerage, said, "Multex 360 showcases our proven expertise in designing custom research solutions for leading global asset management firms. Multex 360 directly addresses the challenges of managing and analysing an overwhelming amount of investment information."

Earlier this year, Reuters announced plans to shake up its information services strategy to help it achieve annual cost savings of £440m by the end of 2005.

The firm's electronic information group, which recently reported a record loss of £493m and announced a further 3,000 job cuts, has been hit by harsh trading conditions and a slump in demand for its information services.

The firm has a five-point strategy to reverse its fortunes, which includes: investment in content to enhance new product lines; a move to a single technology platform to deliver products; investment in analytic software, including risk management tools; and building on the success of its instant messaging service.

Reuters has shed about 2,500 jobs in the past two years and last year cut IT contractor rates by up to 20%. Shortly afterwards Greg Meekings, Reuters CIO, said he was considering outsourcing some of the firm's IT services.
Read more on IT risk management