3Com joint venture set to deliver price cuts for network customers
Network supplier 3Com has struck a joint venture marketing deal with Chinese network equipment maker Huawei, which analysts have...

Download this free guide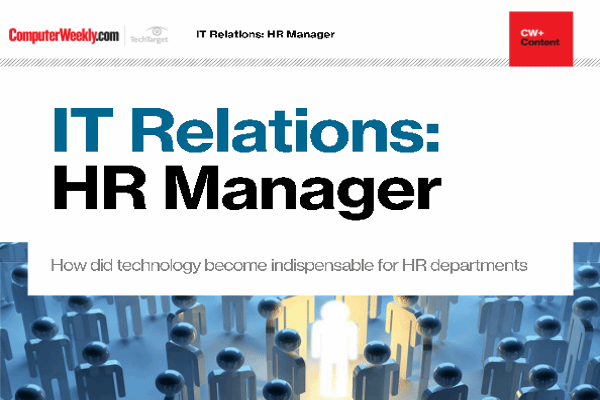 How did technology become indispensable for HR departments
HR and IT departments have begun to work closely together over the last few years. While HR historically has often received limited attention, companies now understand the key role the department plays in the business.
By submitting your personal information, you agree that TechTarget and its partners may contact you regarding relevant content, products and special offers.
You also agree that your personal information may be transferred and processed in the United States, and that you have read and agree to the Terms of Use and the Privacy Policy.

Network supplier 3Com has struck a joint venture marketing deal with Chinese network equipment maker Huawei, which analysts have said could spark a price war with Cisco.

Analysts are advising IT directors to seriously consider looking at 3Com/Huawei hardware when the time for network upgrades comes around. Cisco has been accused of reaping margins of up to 70% on sales.

The $160m (£108m) agreement will enable 3Com to add Huawei's enterprise-class equipment to its product range, readdressing a niche that 3Com pulled out of three years ago. Under the agreement, Huawei products will be branded 3Com in areas outside China and Japan.

Asked about 3Com's pricing strategy, area sales director Buddie Ceronie said, "We aim to be a tier-one enterprise networking company and offer a differentiation on cost of acquisition and ownership."

He would not be drawn on planned pricing, but analysts expect savings to be substantial as Huawei benefits from cheap labour and research and development costs in China and India.

Jim Slaby, an analyst at Forrester, said, "Cisco has been exploiting its dominance and its margins of up to 70% are a bit rich. This looks like the latest supplier combination to target the Cisco-installed base and it will ultimately force Cisco to respond with aggressive discounting.

"IT directors need to invite 3Com/Huawei in next time they are going for [a request for information] and ensure that Cisco knows about it."

However, Slaby added a number of caveats. IT directors should be aware that cut-price equipment may not deliver the functionality and reliability needed for high-end applications such as voice over IP, he said. And sourcing equipment from multiple suppliers could reduce discounts and may add complexity to training and handling management interfaces.

One network manager, George Farquhar, assistant director of IT at the University of Strathclyde, said, "We would need to trust the manufacturer and the channel partner, but if the equipment you want costs £20,000 and someone comes along with the same for £5,000, you would look at it."

Cisco has been engaged in legal battles with Huawei in the US about alleged copyright infringements. Ceronie said products offered through the joint venture would not include those affected by these actions.
Read more on IT jobs and recruitment