Next Move: Finding part-time development work
I worked for four years as a developer for a telecoms company using SQL, C and some Java, implementing client/server,...

Download this free guide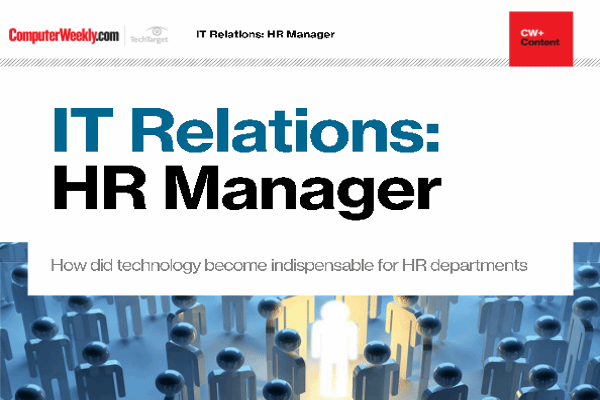 How did technology become indispensable for HR departments
HR and IT departments have begun to work closely together over the last few years. While HR historically has often received limited attention, companies now understand the key role the department plays in the business.
By submitting your personal information, you agree that TechTarget and its partners may contact you regarding relevant content, products and special offers.
You also agree that your personal information may be transferred and processed in the United States, and that you have read and agree to the Terms of Use and the Privacy Policy.

I worked for four years as a developer for a telecoms company using SQL, C and some Java, implementing client/server, object-oriented and component-based technologies. I also have an HND in artificial intelligence.

At the end of July I was made redundant and now I am looking for my next move. I would like to work either part-time or in a job-share arrangement. What advice could you give me?



The solution

A good time to change direction

The best way to deal with the situation is to see this time as an opportunity to work out your long-term goals. Once you have done this, your next move in the job world will become clearer to you.

Unfortunately, software development does not generally lend itself to part-time work or job shares because of its project-based nature (software houses being an exception). This seems to be the case at present, with smaller budgets and tight time constraints on most development projects.

Your best chance of part-time work would be in the support field, where small companies need good all-round IT skills, or in larger companies that need extra people at peak times, or have staff who wish to job share. Learning some Microsoft technologies or administration skills will help if you choose this route.

Training is also a possibility for part-time work. Your best bet would be to look at teaching in colleges. Corporate training companies have felt the pinch of decreasing IT budgets in recent years.

Remember, do something that you want to do. You are a long time working and this is a great opportunity to change direction within the industry.

Solution by Warwick Lobb, Reed Computing

The panel: MSB International, Best International, British Computer Society, Computer Futures, Computer People, Elan, Reed Computing, Zarak Technology, E-Skills UK

E-mail your career questions to computerweekly@rbi.co.uk
Read more on IT jobs and recruitment